This post contains affiliate links, which means that I will earn a commission through your purchase without extra cost to you.
Starting a blog, especially for a beginner, can be overwhelming. As a beginner, we don't have any technical knowledge about building a website or coding. It is good that it is easier nowadays to start a blog. I use WordPress, as it is easy to navigate and beginner-friendly.
This blog post is for you if you finally decided to start your blog or curious about how to get started in blogging.
Why do you want to blog?
Knowing your reasons is the first step in starting a blog. You must know your goals or reasons why you want to start this- in my blog post (9 Reasons You Should Start a Blog Now), I outlined nine possible reasons why blogging could be worth your time.
Be it a tool for self-discovery, market an existing product, or make money- only your reasons will matter. But make sure that your reason will push you to stay committed and consistent.
Know your blogging niche
A blogging niche refers to something that your blog will focus on. For example, The Defined Life is in the niche of Personal Improvement and blogging for beginners. There are lots of niche out there like personal finance, fitness, DIY, food, technology.
Do you need a niche?
I choose to have a niche because it is easier for me, and I like my niche. Besides, my visitors will not be confused about what I'm blogging about. In the end, they will associate The Defined Life in a personal development blog and a blogging topic. Before I start my blog, I read stories of bloggers who started out writing different topics because they are not sure what they want to focus. When they finally know what they want to blog about and focuses on it, they end up losing some part of their readership.
How to find your blogging niche?
As a beginner, assuming that you don't have a budget to outsource your blog post, it is advisable to start in a blogging niche that you know and passionate about.
If you haven't found your niche yet, you can brainstorm the following:
What expertise or knowledge I can share with my potential readers?
What solution can I offer?
What am I passionate about?
Once you have a list of possible blogging niche. You can then reflect on the following:
Can I write about it for, say, five or ten years?
Is this a profitable niche?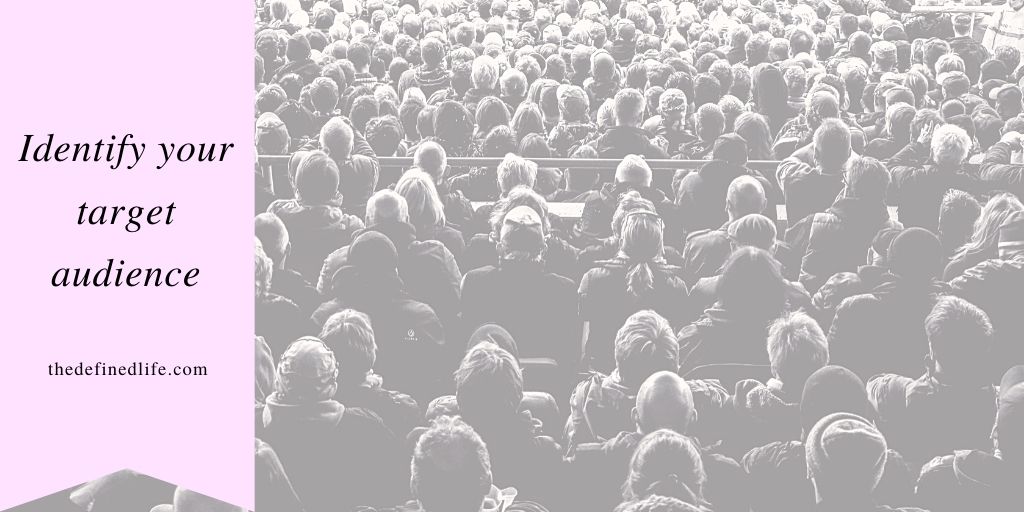 Your Domain Name
Your domain name refers to the web address of your new blog. For example, thedefinedlife.com is my domain name. As much as possible, you should stick to the following when choosing a domain name:
It should be related to what you'll blog about
It is not too long
It is not complicated to spell
My first blog in the year 2018 is greappy.com, which is weird, right? It is my idea of joining two words- great and happy. I regret choosing greappy.com as my domain name for a bit because it is not an actual word that people can remember. After my greappy blog failed, I bought another domain name, which is The Defined Life.
List possible names that can speak for your blog's brand.
You can buy your domain name here.
Get a Hosting Plan
Think of it this way- a hosting plan is like the rent you need to pay for your website to be viewed on the internet. But of course, you wouldn't need a hosting plan if you opted to use the free blogging platforms such as Tumblr, Blogger, WordPress.com, etc.
But if you want to have full control and ownership with your contents and take advantage of full monetization, you should consider getting your hosting plan.
There are lots of web hosts, but I always recommend hosting with Bluehost for beginner bloggers. You can start for as low as $3.95, and you can easily install WordPress from here. With this plan, you can have your domain name +, of course, the hosting.
Designing Your Website
After installing WordPress, you will now need to design your website. You need a theme and plugins for your brand-new blog- that is, if you are using wordpress.org. I believe that you cannot freely install plugins in a free wordpress.com platform.
Okay, so let's break it down. First, the theme- you can access the themes in your WordPress dashboard. The theme will dictate the design of your website. On the other hand, a plugin will add other functionalities to your website.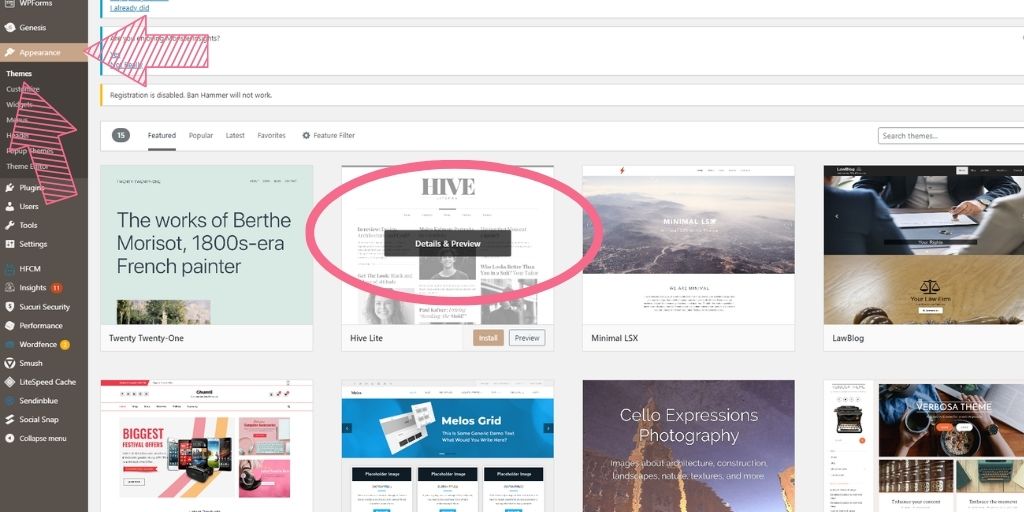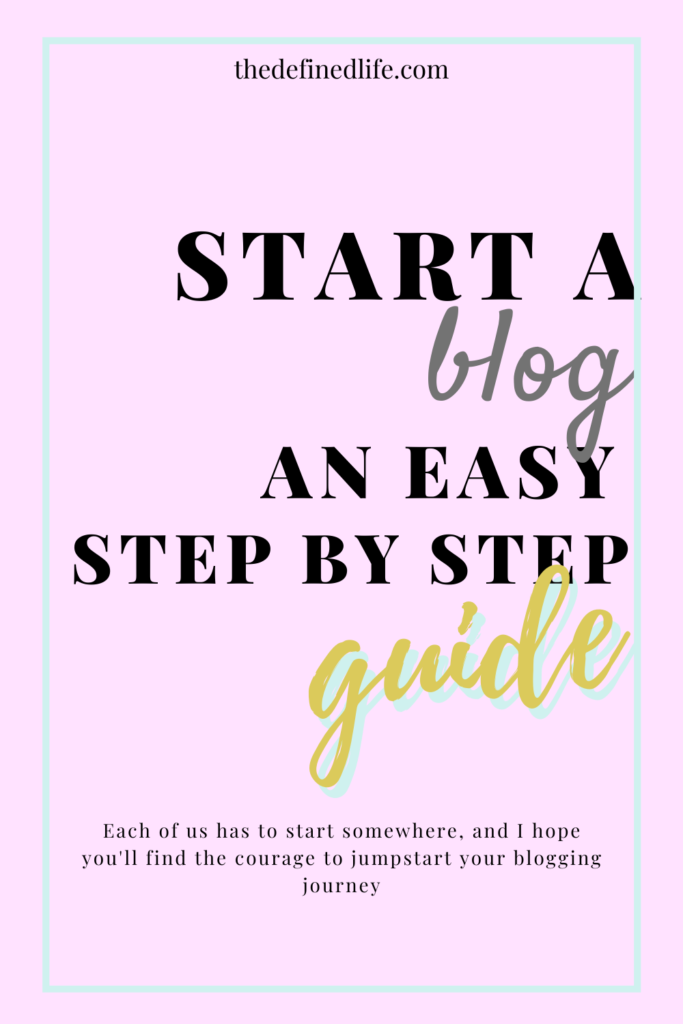 Content
Above all these things, the most important step in starting your blog is your content- in this case, your blog posts. Needless to say, the most common thing you'll see in a blog is written content. However, content is not limited to written posts; but it may also include videos, pictures, or infographics.
Once you identified your niche, it will be easier for you to navigate the ideas of possible or future blog posts/contents. But here are some things to remember when crafting your contents:
Keep in mind what's your purpose in starting a blog. Suppose your objective is to gain an audience and convert them into your customers. In that case, you have to make sure that your content is written for your audiences' best interests. While it is not bad to share your experiences, it is advisable to make your reader feel that this blog helps them, one way or another.
Address your readers' pain points. Blogging is a very useful tool for gathering information. It will be helpful for you and your reader if you'll be able to give them what they're looking for. Identify your potential reader's problems and provide them with a solution.
Make your content easy to read and SEO optimized. Making your content SEO friendly will be discussed in another blog post. Your choice of words should be aligned with your target audience.
Start your Blog Now!
Each of us has to start somewhere, and I hope you'll find the courage to jumpstart your blogging journey. Let me know your thoughts!