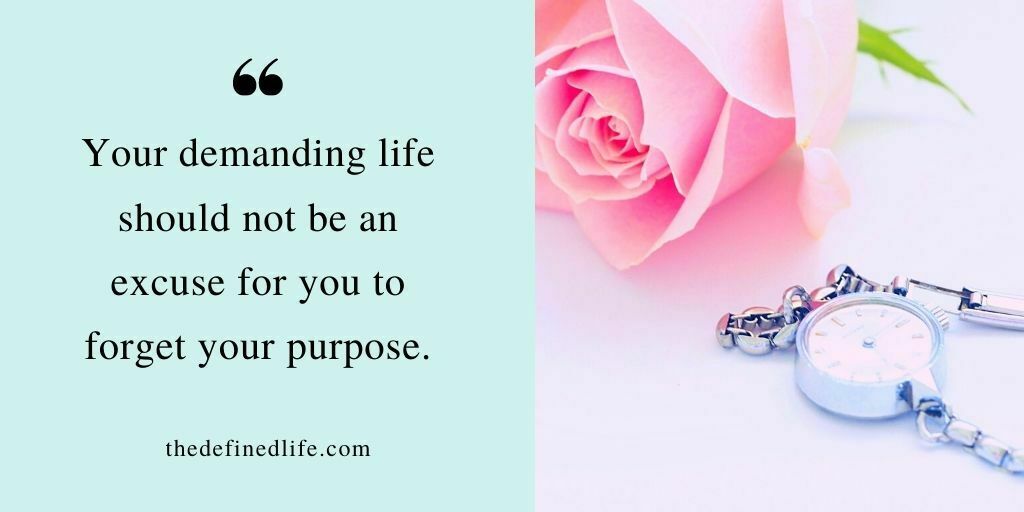 Does having additional hours on top of your 24 hours per day your secret wish?
This will be your wish if your life is full of different activities and responsibilities. And when it feels like that working toward your passion project is like an uphill battle. Your full-time job, a family to care for, and other responsibilities elsewhere, can quickly push your passion project on the back of the scene.
To make more time is, itself, impossible. What we can do to make more time for our passion project is to dance to the music. This blog post will give you the dance steps to finally have the time you need to take your passion project in action.
Delegate
Delegate some tasks to people who can help you! Remember, you don't need to do everything on your own.
One of the reasons we feel like we don't have enough time to work on our projects is because we are trying to do all things independently. Have you ever asked the people around you to help you with specific tasks? If not, try today.
Ask for help and explain that you're asking them because you're working on something meaningful to you.
We have to admit that we'll only be able to delegate some tasks by spending money at some point.
In other cases, we have to invest in equipment or hire a capable person to do some tasks. See for yourself how these costs can give you better benefits- be it in terms of money or other opportunities to make more time for what matters.
Practice Self- Discipline
Creating more time for your projects or any other essential things require self-discipline and clarity of what task should be your priority. Sometimes, lack of time simply means that we are not giving enough attention to what really matters.
Self-discipline requires commitment and a strong will. When we are tired of a full-time job or demanding responsibilities, our first response is to rest. However, inspiration sparks your self-discipline. Knowing what to focus on will push you to pursue doing things for your passion project, no matter how tired you are and how hopeless it may seem.
Be aware of what you're doing now versus what you're supposed to be doing?
To make more time for our projects, we'll need to be filled with right intentions on where we are spending our time. Mindlessly spending your time on just anything, can sabotage our process of working towards our goal.
By now, you have sets of activities you can do to get closer to your passion project. The challenge now, is to determine if what you're doing daily is aligned with what you're supposed to do.
To do this, you need to identify your most time- consuming activities and see how important it is. Assess the importance of each activity and adopt any necessary adjustments.
Suppose you find activities that can either be delegated to someone else or be done in a set amount of time. In that case, you have an awareness now to take the necessary steps. 
Hey! thanks for reading my blog! I appreciate it so much! Wanna be notified when I publish new blogs? Or do you want to have an access to my resource library with free worksheets to improve your life? Join my list and get the password!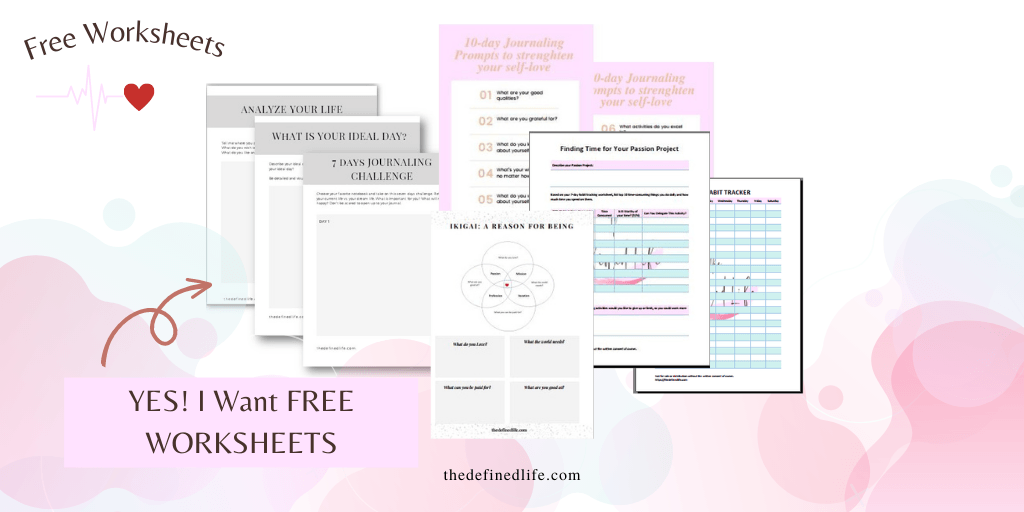 Say NO and Don't Compromise.
How tough it is for you to say NO to a request from your friends or loved ones? Does your inability to say NO hindered you from doing meaningful things?
As we are working toward a goal, we should be a little selfish about allowing other people's schedules to ruin ours.
An act of letting them know why you're turning down their invitations or refusing their requests can build healthy boundaries and respect for what you're doing. If they love you, they'll understand.
Compromising your schedule to please someone else all the time is unhealthy and draining. It would be best to let them know through your actions that what you're doing is something meaningful.
That you'd be willing to miss out some party or events once in a while to do something that's important for you.
Learn scheduling and setting deadlines for yourself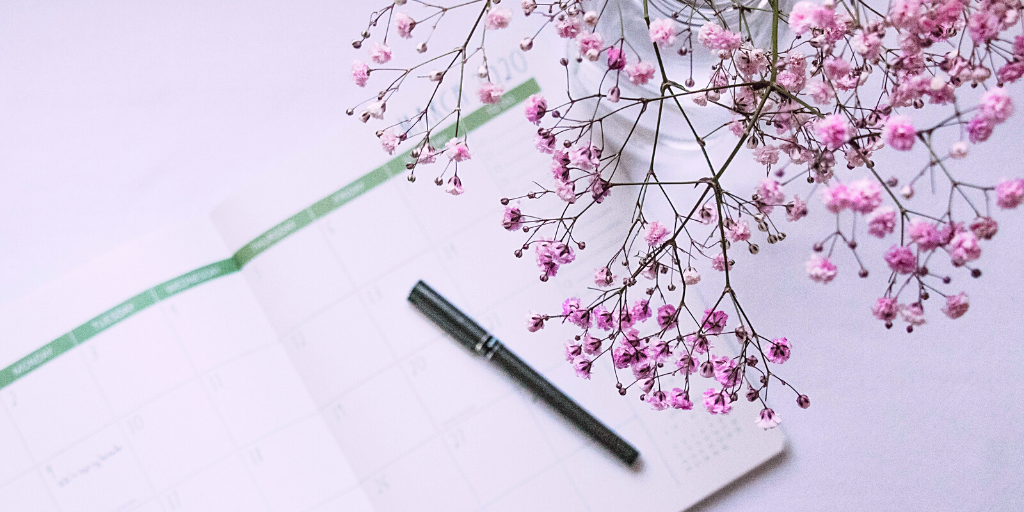 I'm not sure if everyone is as fond of scheduling as I'm. Perhaps other people may find it time-consuming or a waste of time.
But i believe that you'll have a clear view of how you should spend your weeks, months, years, and even your life with planning or scheduling.
Without plans or schedules, it's easy to overspend our time on tasks or activities. If you're required to submit a report next month, you'll most likely not finish it this week even if you can. A deadline of one month seems like a long time. It will make you believe that you should not do it by the actual amount of time it takes to finish a task.
Think of this; not all deadlines are equal to the time you need to finish something. Please do yourself a favor and make more time by acknowledging and tackling an activity not based on its deadline but based on your intention and focus.
If your intention and focus are to finish the task excellently ahead of its deadline- do it and pat yourself on the back. Do not drag tasks for an extended time just because it is not yet due.
Set your deadline, timeline- however, you call it so you can focus on something else.
Head on to this blog post and learn how to organize your day for success.
Final notes on how you can make more time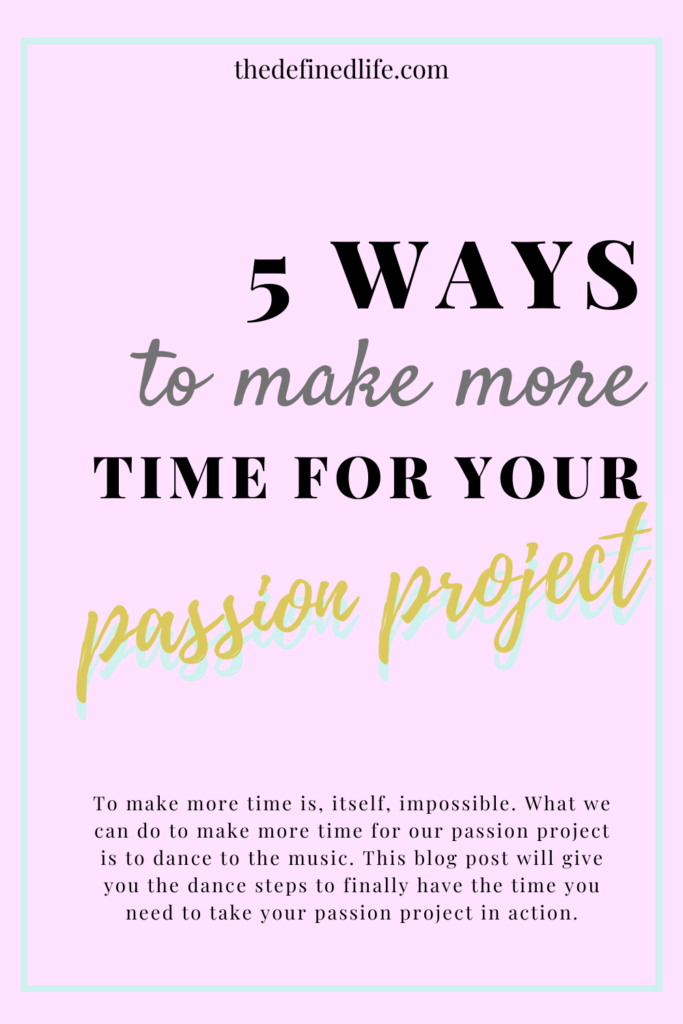 The pressure of finding enough time in your typically busy day is overwhelming. And I know for a fact that going to bed at night feeling unfulfilled is not pleasant.
Do you have a passion project? What do you feel whenever you work towards it?
Yes, working toward your passion project or anything for yourself boosts your feeling of self-worth and happiness. It is not wrong to assign some of your time for your goals as these will make you feel better, and it will surely provide positive energy to the people around you.
Your demanding life should not be an excuse for you to forget your purpose. Before ever thinking of giving up on your passion project, try to dance to the steps I discussed above.
I wish you all the best! How do you manage your time effectively? I'm interested to know more about it.
Love and light,