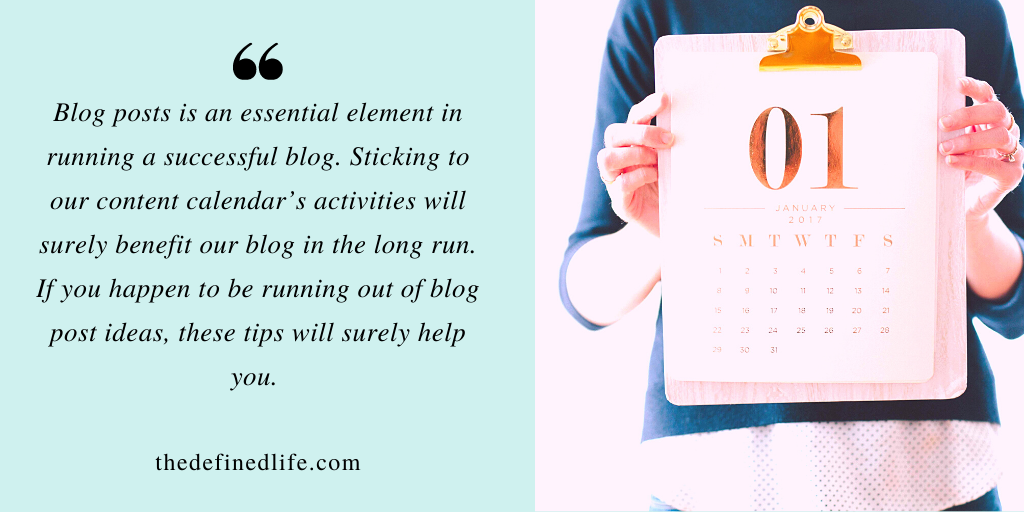 Consistent publishing of quality content in your blog or website is one of the most critical habits or systems that a new blogger must adopt early on. However, many bloggers are challenged to publish fresh content at their desired time- I included.
Being consistent in adding a new blog post helps build your website and give your visitor a good experience. You'd want your visitors to navigate your website and be satisfied with the number of posts they can read or learn from.
For a while, I end up blaming the writer's block for my inability to come up with blog topics. But that's not really the case because I found out that what's stopping me from putting out new content is my failure to compile and brainstorm blog post ideas ahead of time. Or, I fail to set up an effective system that will help me stay consistent in generating blog post ideas.
I learned from my mistakes, so in this blog post, I'll share some tips that will help you build systems or ways of generating blog posts ideas. These systems or methods will help you stay aligned with your blogging goals and content calendar.
1. Use topic clusters
Topic clusters are grouping your contents based on their relationship with each other. To use topic clusters to generate blog post ideas, you need a defined niche. From your defined niche, you'll need to think of subtopics.
It's up to you how little you want to niche down from your original topics as long as it is related.
Using topic clusters is an effective way of generating blog post ideas because it gives us a visual representation of our content's flow. Also, it will help you stay on course to reach your target audience through the types of contents you are publishing.
Review your existing blog post and see what related subtopics you can use for future blog posts.
2. Listen to your target audience's pain points
Understanding the pain points of your target audience is vital to the success of any blog or website. No one would read your posts or visit your website if they do not find your content entertaining or helpful. In this case, understanding and listening to your target audience's pain points will help you not just in your traffic but in creating appropriate content.
Here are some tips for you to better understand your target audience:
Identify your client's persona
Identify which platform they may be hanging out
Look at your competitor and see what kind of problems they are trying to solve
It may take quite some research and analysis to understand or listen to your target audience. But this tip is worth it in generating blog post ideas and growing your blog.
3. Use an idea notebook or file
Maintaining an idea notebook or file will help you to never run out of future blog topic ideas. You'd want to log some ideas or inspirations that struck you at the moment, or you'd like to keep your blog post ideas in one place, accessible at times when you need them.
It's easy for blog post ideas to come and go. That's why doing this little practice will help you greatly in keeping your content or editorial calendar updated.
Try to list ideas or inspiration once they struck you. Or designate a specific time every day to brainstorm ideas. I use a physical notebook to keep my future blog post ideas, as well as my outline. But you can keep your lists of blog post ideas digitally, like the Evernote app or your cellphone's note.
GRAB this FREE SEO CHECKLIST and create your every blog post SEO-FRIENDLY.
4. Conduct a survey or ask questions
Another way to build your collections of blog post ideas is to conduct a survey. Conducting a survey addressed to your existing audience base, if you already have, will help you greatly in building your future blog post ideas.
If you happen to have no audience or haven't built an email list yet, you can simply ask your family or friends what they expect to know more about your niche. Assess their answers and see if this will work for you and your blog.
5. Generate Blog Post Ideas from your life experiences
Do you have real-life situations that can help your audience solve a problem or addressed their pain points? Talking about your life experience related to your niche will help you connect to your readers emotionally.
Bear in mind that you're writing your blog posts for your audience. And so, you'll need to remember that even if you are writing about your experiences, it should be aligned with your blogging niche.
6. Build a database of keywords related to your blogging niche
Take advantage of keywords or search terms related to your blog. Doing this will help you build a library of possible blog post titles or inspirations. You can do this by using a keyword tool, entering a search engine query or using a social media network.
Building a library of blog post ideas using keyword tools- You can perform a search in keyword tool based on your previous blog post's topics. It will give you related terms for the word/words you entered.
Build a library of blog post ideas using a search engine query- type your desired topics in the search engine. It will display relevant blogs posts, and you can also take advantage of the related search terms at the bottom of the result page.
Build a library of blog post ideas using a social media network- I'm on Pinterest a lot, so I suggest building your database there. Searching for topics is easier on Pinterest. As you can see, there are predictive texts while you are typing in Pinterest's search box. Also, Pinterest is suggesting different key-terms related to your original search.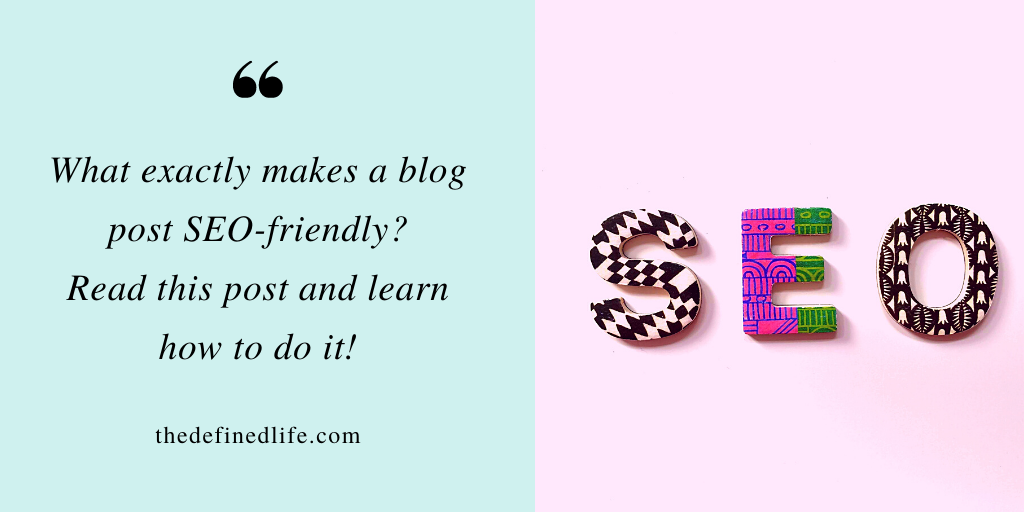 Are your post SEO-friendly? Want to know how to use your keywords correctly? Click this post and learn more! And it comes with FREE Checklist too!
Final Thoughts
Content or blog posts is an essential element in running a successful blog. Sticking to our content calendar's activities will surely benefit our blog in the long run. If you happen to be running out of blog post ideas, these tips will surely help you.
What do you do to gather blog post ideas for your blog? I'm excited to know. Please share your tips in the comment section below.
Happy blogging!