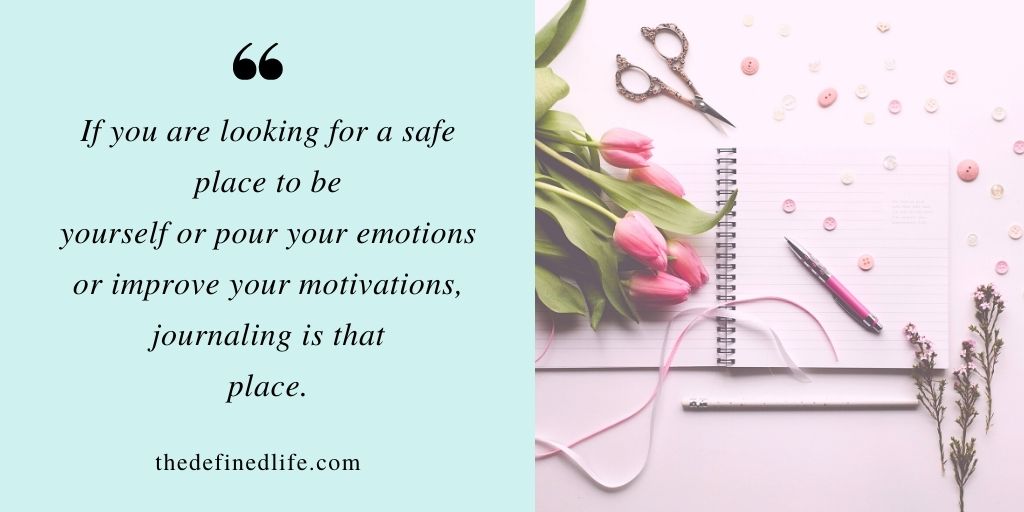 Do you believe that our writing contains emotions and intentions? You feel the emotions of the book character you are reading; you giggled upon reading letters written for you. You also poured your feelings into a note for someone special. Do you know that you can also use writing to your advantage?
This is when I'll introduce journaling to you! It is not my first time writing about journaling because I published a blog post about how journaling improved my life at the beginning of my blogging journey. Love for freedom and expression without being judged is part of my personality, and I believe that journaling gave me both.
Journaling is close to my heart, and I know that many people are not yet taking advantage of this routine. Maybe the lack of time? Or perhaps they don't know where to start?
That's why this blog post will give you nine journaling ideas to help you get started.
Journaling idea #1: Idea or inspiration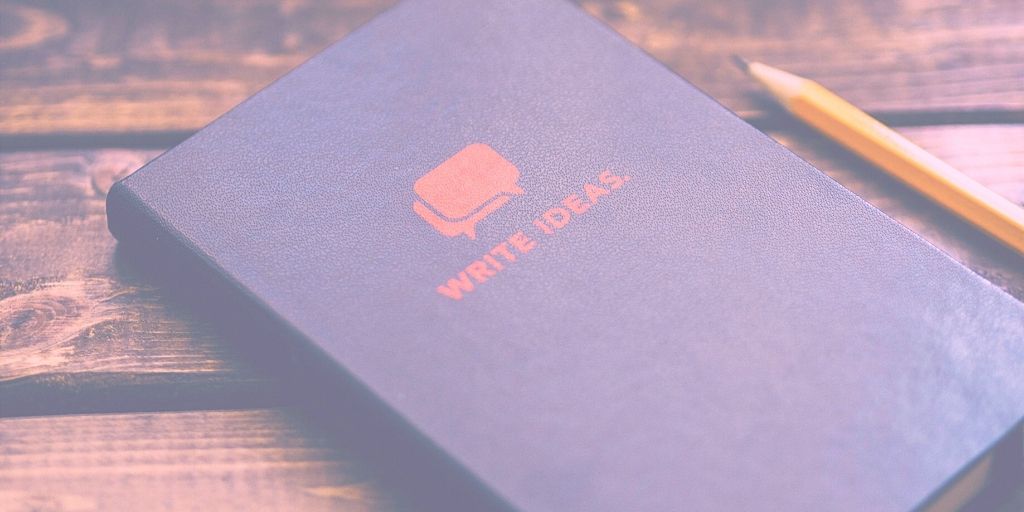 Journaling your ideas or inspiration is especially essential if you are creative or planning something, say, a business. Ideas can come to you quickly, and you'll be surprised how easily you'll end up forgetting them. Forgetting may differ, but I forget some of my ideas quickly, and sometimes I have to spend time remembering them.
For writers or bloggers like me, having a notebook or space dedicated for blog posts idea or inspiration is a big help and help avoid writers' block.
Start this journaling idea by identifying the tasks that may need your ideas and inspirations. For me, I need this for blogging topics. So, I have a notebook dedicated to possible blog topics.
Journaling idea #2: Your everyday life or important events
Journaling idea number 2 is fun! Recording your daily life or important events is a great routine to have something to look back. I have this type of journal, too, and I go back to its pages from time to time to be amused or travel on my memory lane.
This journaling idea can also be beneficial if you want to be more productive or track something. You can use this to understand your habits, be it your eating habit or working habits, for example.
Start this journaling idea by recording your day or some important events that happened today.
What happened today?
Journaling idea #3: Goals, dreams, or aspiration
In my post about determining your life purpose, I mentioned that journaling had become a part of how I realized my life purpose. Since your journal is a place where you can be true to yourself without judgment from other people, it is an essential tool to write what you want or don't want out of your life.
Journaling idea #4: Gratitude
Gratitude is a healthy emotion, and it raises our vibrations. When we are grateful for seemingly simple things, we feel that life feels better and better for us.
Suppose you realize that you often think negatively, and you want to make a shift to think more positively. In that case, you can start this journaling idea.
Related: Gratitude is a powerful mind-shift! Learn four more mind-shift to make you feel happy and good about yourself in this blog post!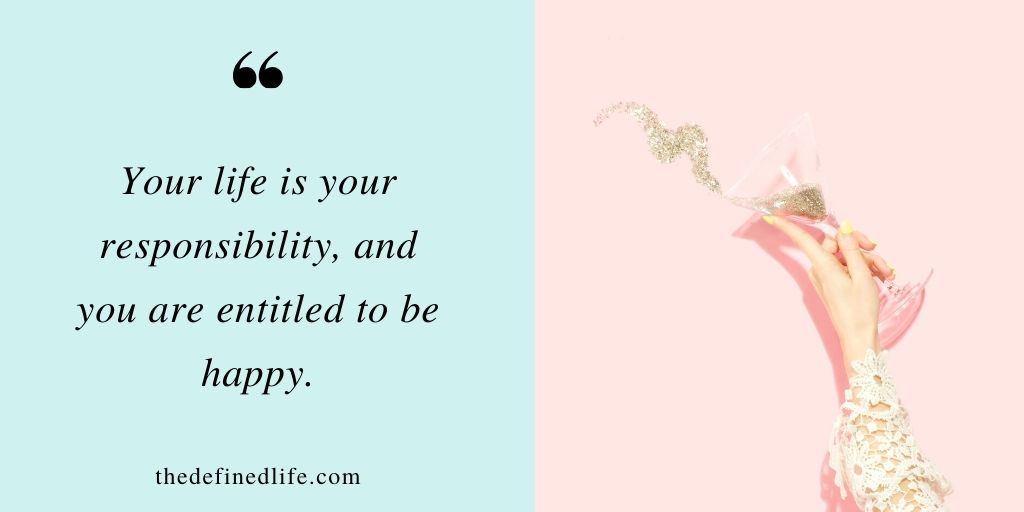 Journaling idea #5: Your emotion or recoveries
This journaling idea helps me in many areas of my life. No matter how important we are to our family and friends, it is not always an assurance that they will be by your side all the time. Each one of us has different things that require our attention and time.
Journaling your emotion or recoveries is an effective way to sort things up first, on your own. This journaling tip is especially useful if you have overflowing emotions and you want to take it off your chest with no extra judgment from others.
Journaling idea #6: Self-reflection or self-discovery
Journaling is also a useful tool to know yourself more. You can start this journaling idea by identifying different things you want to know about yourself. For example, this post is how I used self-reflection to help me to work on my goals.
Journaling for the sake of self-reflection or self-discovery is not only limited to what I've done. You can also use this journaling idea to answer some questions that bother you.
Related: Learn how you can start self-reflecting in this blog post!
Journaling idea #7: Brain dump
It can be really annoying when we want to focus on something. Yet, we find ourselves continuously bothered with different unnecessary thoughts. When it comes to this, you can use this journaling idea to help you put away the weight inside your mind.
Whenever you feel like your mind cannot focus on your tasks at hand, do this journaling idea. Brain dumping is about writing anything and let your thoughts flow through your journal. Just write whatever it is that you're thinking now, even if it seems nonsense.
Journaling idea #8: Scripting
I'll not convince you to believe in the Law of Attraction, and if you find the topic about the Law of Attraction, you can skip this journaling idea. Well, scripting is said to be a manifestation tool. But for me, it is more like a visualization tool- that's been discussed in different books.
How to do scripting? You just need to write everything in the present tense. When scripting, you're writing about your ideal life or your perfect day but remember, it must be in the present tense. Scripting is writing as if you are telling a story about your dreams as if it is happening now.
Want to try this? Go on and write your perfect day! Where you'll be that day, who you are with, and what are you doing. This journaling idea is fun too!
Hey! thanks for reading my blog! I appreciate it so much! Wanna be notified when I publish new blogs? Or do you want to have an access to my resource library with free worksheets to improve your life? Join my list and get the password! This library also includes JOURNALING PROMPTS for self-love.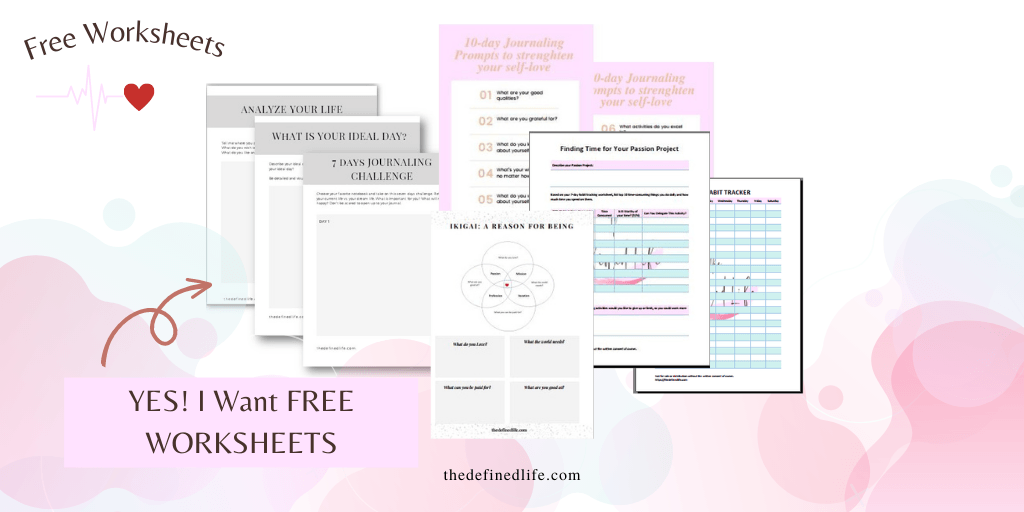 Journaling idea #9: Your progress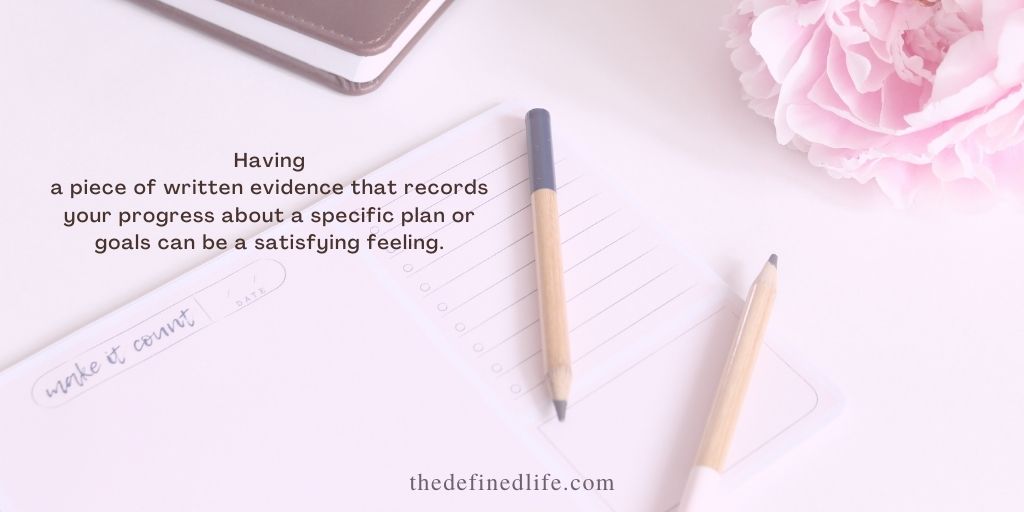 Lastly, start a journal bragging humbly to its pages about your progress. Having a piece of written evidence that records your progress about a specific plan or goals can be a satisfying feeling. It may help you be more inspired and consistent.
Seeing your progress and improvement in your journal can be a fantastic feeling. This journaling idea will lessen your urge to compare yourself to someone else. Instead, your previous progress will be the measure of your current actions.
Browse and read more blog posts about personal improvement and productivity. See all topics here.
Final thoughts
Journaling or writing, in general, has helped us communicate and convey our emotions all the time. We can use journaling to better ourselves and be more at home with ourselves and our feelings. If you are looking for a safe place to be yourself or pour your emotions or improve your motivations, journaling is that place.