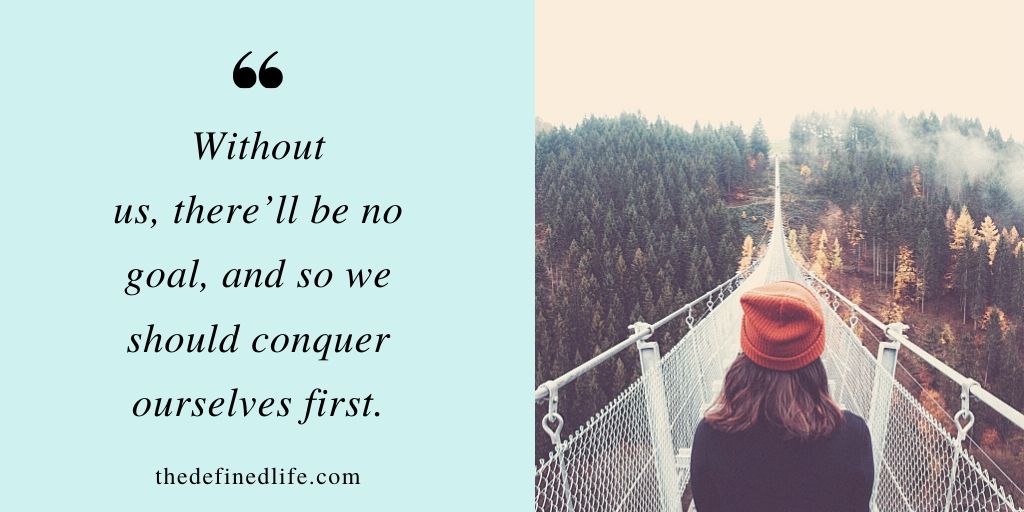 Everyone wants to be productive and fearless in achieving their set goals. If we're going to build the life that we desire, then we got to be consistent in taking actions toward the things that we know will bring us closer to our desired outcome. But sometimes, we find ourselves being lazy or unmotivated to achieve those expected actions.
In this post, I will discuss five habits that are stopping you from moving forward and taking action toward your set goals:
Overthinking/Analysis paralysis stops you from taking action.
When we set big or intimidating goals for ourselves, we have this feeling that what we know is not yet enough. As a result, we find ourselves researching, overthinking and planning obsessively without taking action. It is understandable because we want to gain enough knowledge for the goals we set for ourselves.
But we cannot expect to know all things just by researching and studying. We can fully understand the process of everything if we will allow ourselves to experience the actions associated with it. Before I start blogging, I overthink a lot of things- what if it doesn't work, what if my blog site is not beautiful, what colours will I use for my brand and all other less important things. Because I focus on those little things, I set aside the most important thing, that is to start the blog and produce lots of valuable contents.
I overthink about little things, and in the end, I find myself starting my blog two years late. After buying my hosting plan and domain name, I found myself overthinking my blog's design, banner, logo and colours. As a result, I neglect the most important thing, which is writing lots of valuable blog posts. I regret it because eight months after, I only have 13 posts which are less compared to the number of posts I intend to put out there.
When you want to start something, just get a piece of paper, pen and sit in silence. Think of the most important things that deserve your attention and go for it. Don't comfort yourself on accomplishing tasks that have lesser importance than your ultimate goal. Set a timeline for you to do the smaller tasks and focus on what you think is the most important.
You want everything to be perfect.
Of course, you want your plans and its outcome to be perfect, but it is not always practicable. We know that too much desire for perfection will eventually work against us because this attitude stops us from taking action.
Being a perfectionist and self-critical is a sure recipe that will sabotage your actions toward your goal. I also have the same attitude towards my blog before. I told you in this post also how I overthink on how my blog will look, and I end up neglecting the amount of quality content I put in my blog.
At some point, wanting everything to be perfect also stops us from moving forward to greater things. I can relate to this because I failed to write consistently. Because of this, I limit the traffic I can get to my blog.
I decided to ditch this habit and just start writing little by little every day- if it is bad, I can edit it later.
Think about your goals and what you are focusing right now. Do you want everything to be perfect? How does it affect your goals and plan? Please share in the comments sections.
You set up unrealistic goals.
Before you set your goals, you need to ensure that it is realistic and achievable. Our ideas excite us, and it is a good thing if it keeps us inspired and motivated. But expecting yourself to fulfil a long-term goal within a short period will surely keep you overwhelm. That's why your goals and timeline must perfectly match.
You don't want to feel unmotivated by exhausting yourself and creating a pattern that makes you believe that you cannot do it. Before you say that you can't do it- be sure that you examine your capabilities, resources and time against the goals you set for yourself.
Now, setting up a realistic goal is personal. You know yourself and your situations more than anyone. But when setting your goal, you have to ensure that your plans are big enough to inspire you but not too small to make you feel complacent and stagnant.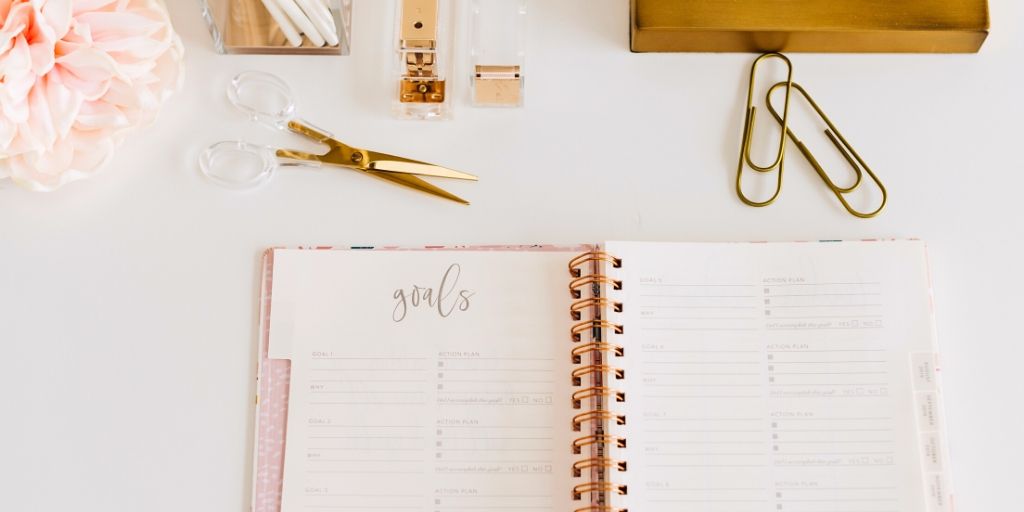 You want it, but not bad enough.
I'm guilty of having too many goals, but I make sure that I know which is the most important among them. For us to take action, and I mean taking consistent actions, we must be sure about what should sit in our top priority slot. That's how it is- you must want it bad enough so you'll be pushed to commit to it no matter what happens.
Not satisfied with these habits? You can also read this blog post to reflect other reasons why we are not taking actions toward our dreams.
Let's have an inventory of our goals and determine how important it is for you. Ask yourself how badly you want it and what's making you do this- is it your decision or are you driven by someone else. A goal that is personal to us has more power to move us and achieve it.
How can you know if this goal is what you want? I can suggest that you reflect on it. What goal will resonate most with the ideal life you want in the future? What do you enjoy most? Will you stick to this goal even if you fail in the beginning?
Speaking from my experience when I don't know yet that I want to be a blogger- I'm focused on other goals. That other goal is to be in an auditing field, yet I have this feeling that I don't want to do that in the future. I don't suck at it, but I feel the resistance towards it, and it shows. I don't feel motivated to work, and I feel unhappy.
Your feelings toward something will be your compass and it will tell you if you are in the right place or not. Use this knowledge and assess why you're stuck- do you want it bad enough?
You have limiting beliefs.
Limiting beliefs are dangerous because when you hold on to these, you'll feel defeated even before you start taking action. It is the thought behind your mind that says "why bother? You tried it, and you failed" or "what's the use? It won't work because this and that happened in the past."
Limiting beliefs stop us from taking action, especially when we have the same experience of failure from the past that is somehow related to the goal we are pursuing in the present. In my blog about having a paralyzing fear– I mentioned that we need to break up with the pattern of our mistakes.
The past happened for us to be able to make a good decision in the present and not to scare ourselves in pursuing a worthy goal. Know the difference between a real warning and a limiting belief. To change our lives, we need to challenge and break the patterns of the past.
Change your belief about yourself- make decisions and commitment that will strengthen your assurance that you are not who you were 2 or 3 years ago. Decide that those mistakes shape you to be a better person- a person who is capable of taking action toward his/her dreams.
Related: Read this if fear stops you from moving forward.
When we are born, we are fearless until you expose yourself to the harshness of this world, some disrespectful souls abuse you, someone told you that you are not good enough, someone or something told you not to do this because…Read more here.
Final Note
Sometimes, it is our habits that stop us from taking action toward our worthy goals. That's why we need to examine our practices and mindset because we are the most important tool for its completion. Without us, there'll be no goal, and so we should conquer ourselves first.
If you have a worthy goal, a goal that can change your life- I want you to be brave and do it. We have one life, why not make it all worthwhile and be happy.
What attitude of yours do you think is stopping you from taking action toward your most important dreams? I'm interested to know. If this simple post brightens up your day, please share this- you will not only make up my day, you'll also share some love and positivity.
We can do it!