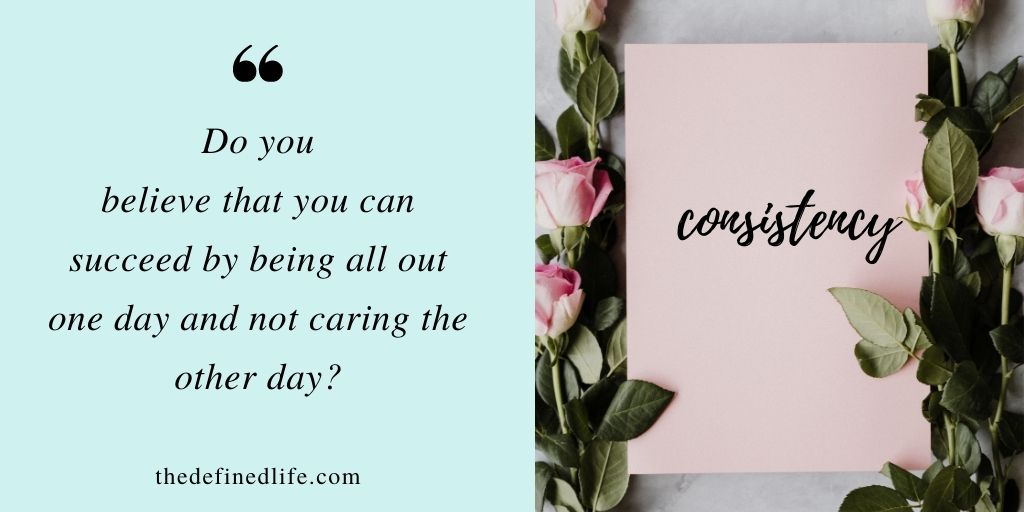 Do you believe that consistency is one of the key ingredients in fulfilling your dreams or plans?
Being consistent is about dedicating your time and energy to pursuing something meaningful. However, consistency is a double-edged sword. You can be consistent in working toward your goals or consistent in avoiding what you should be doing.
Life and different priorities can quickly push us to the wrong side of consistency. When this happens, it's up to us to bounce back and remember the importance of consistency in achieving even our most ambitious dreams.
If consistency is so important, why is it hard for us to be consistent in the first place?
The same question I've been asking myself!
Why is it so difficult for me to stay consistent? Well, at least before, when I'm not going into the habit of consistently writing and doing something for this blog.
I understand the differences between my situations and yours, but there are one or two things that we can both agree with.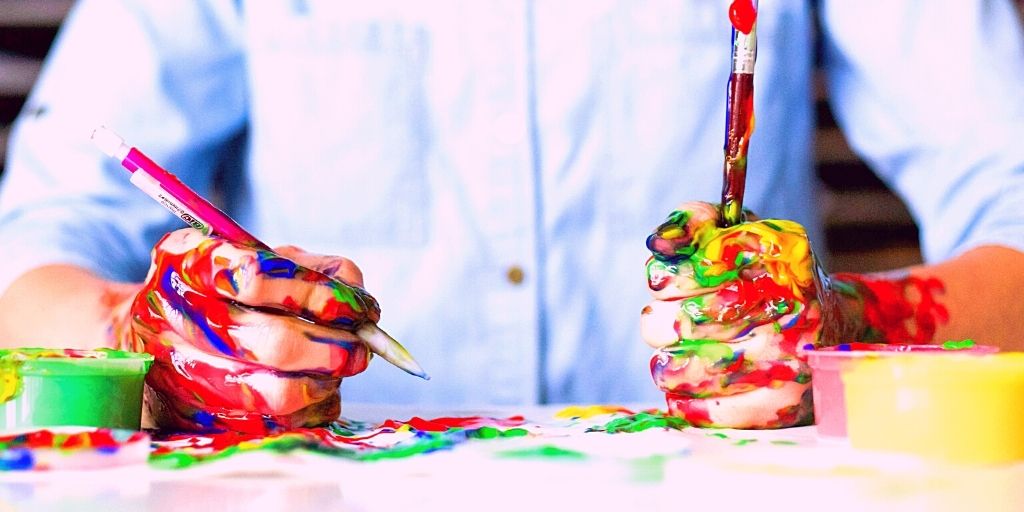 It is tough to be consistent when we focus ONLY on the end goal and not on the process.
We must admit that as a human, we are more inclined to chase instant gratification. We want immediate results to the effort we put on the table as fast as it possibly can.
I've written a blog post about how you can stay inspired when you do not see the result. And in this blog, I have this clarity on why it is so tough for me to remain consistent. If you are serious about improving this area of your life- you can read this blog post, and hopefully, it'll convince you of the ways to stay inspired even if you're seeing little results for now.
Why consistency is vital in pursuing any goals
Being consistent is building you up to be the person who will achieve this goal.
How many times have your belief about yourself stops you from doing a thing?
We all have beliefs about ourselves, and sometimes those beliefs stop us from being consistent about something. If you believe that you are the type of person who won't exchange his/her time working towards something, you'll most likely continue being like this.
I do have these types of beliefs about myself too. And that's because I have been doing the same thing repeatedly in the past. When I first started blogging, I'm hesitant and afraid because seeing myself being hooked by a certain goal and later find myself giving up after the situation get tough.
At some point, I fear that I won't be able to pull this through and will end up being a dream. I will only work for a short period, then I'll give up.
Our past decisions and habits somehow shape or influence us, and it can either make or break us!
The good thing is that consistency makes us become the person fit to achieve this goal. Since my goal is to be a successful blogger- I must commit to writing and publishing blog posts at least once every week.
And because of this habit of consistently writing and improving my website, I'm starting to believe that I'm a person who can be a successful blogger someday.
How do you see yourself? Do you have self-imposed limitations or beliefs that are stopping you from being consistent?
Consistency helps us focus on our progress and not the end-goal itself.
I discussed earlier in this blog post why it can sometimes be challenging to stay consistent. That's because we focus on achieving the final, big goal at the end of the journey.
What's good about consistency is that it helps us measure ourselves with our ability and skills now. Even if the results may seem far from where we are now in this journey, staying consistent will keep us rooted in the end goal's feelings and inspiration.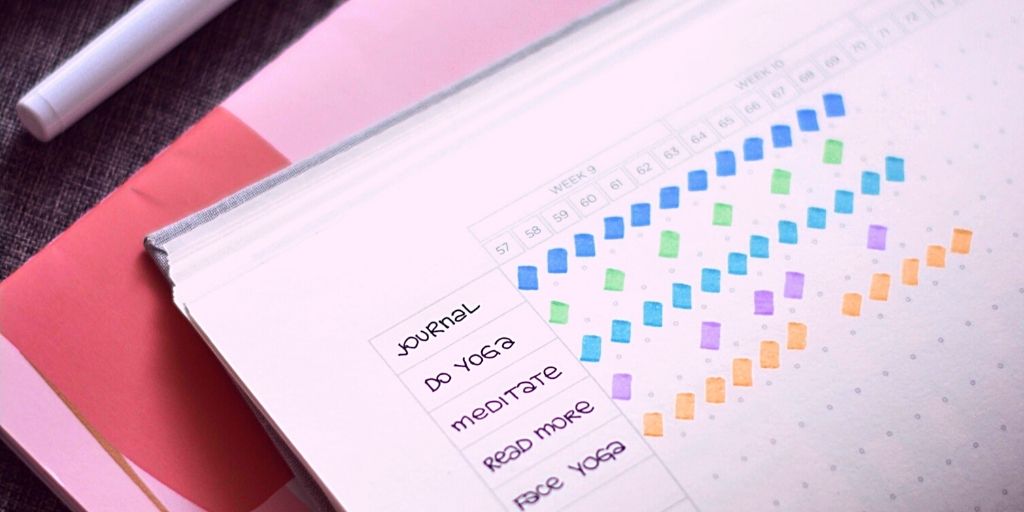 Consistency will help you succeed in any goal.
I know it is a big word, and it may sound like a promise from someone who can't show you much at the moment. But, remember the people that are living your dreams? What can they say about their success?
As a content creator myself, I have witnessed many people making it big, starting with what little they have and consistently pushing through to achieve what they want.
If you are having a hard time believing that being consistent will help you succeed, remember the opposite. Do you think you would ever succeed at anything by giving only half of your heart?
Do you believe that you can succeed by being all out one day and not caring the other day?
I don't think so. For us to achieve anything- we need to commit. We need to be moving and working for it. 
Hey! thanks for reading my blog! I appreciate it so much! Wanna be notified when I publish new blogs? Or do you want to have an access to my resource library with free worksheets to improve your life? Join my list and get the password!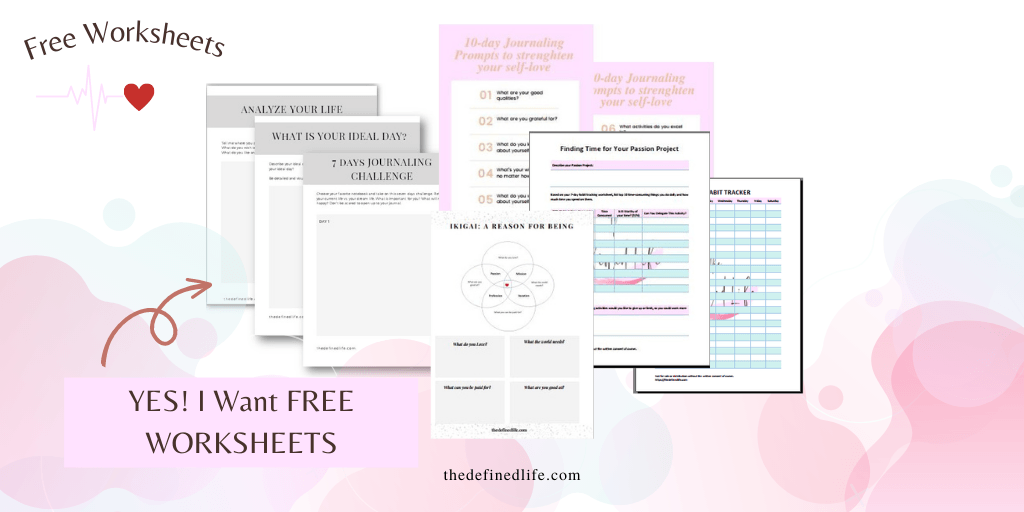 Consistency helps us avoid stagnation and be confident with our skills and abilities.
Dedication doesn't end with imagination. Instead, it needs work and inspired actions.
Staying consistent helps us gain the momentum we need. If you continue to break the momentum, it'll be extra difficult to create something meaningful. Like our skills and abilities- we can't expect them to be perfect during our first or so tries.
But if you're consistently putting yourself to the path of your goals, you'll notice how much of your skills or abilities have improved. This will create confidence and belief that you can achieve what it is you want.
Read more: How to Beat Procrastination and get things done
Final notes about consistency
If staying consistent with your goals seems like a difficult task, maybe it's about time to do some self-reflection. Do you accept and understand the importance of consistency, or are you working toward a goal that's not your purpose?
Suppose you are on working for something meaningful but you lack some discipline. Then I suggest going back to this blog post and once be reminded of how important it is to be as consistent as possible.
Love and light,