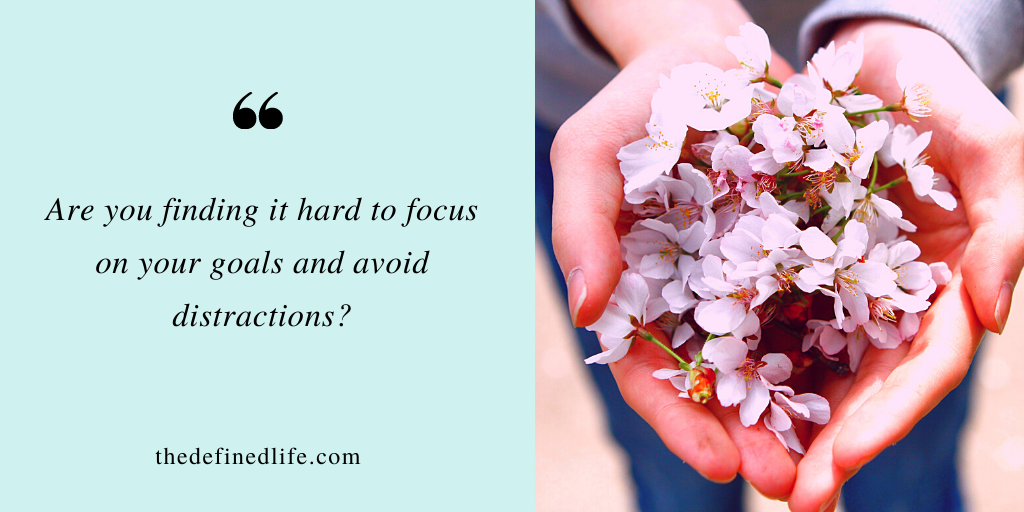 Are you finding it hard to focus on your goals and avoid distractions?
There can be a lot of reasons why a person finds it tough to focus on something. With so many distractions around us, it is easier than ever to ignore our most important tasks. Although we understand the importance of consistency, we still find ourselves being a slave to different reason why we are not acting and doing something.
Not everyone is lucky enough to pursue their dreams in a heartbeat. Like the tips I discussed and learned in my blogging journey with a full-time job, it takes extra inspiration to put in the work.
We cannot take away the importance of focus. Because at some point, focus is one of the qualities that will inch us closer to whatever we're working for.
Having a clear plan of actions help us to focus and avoid distractions
It is entirely impossible to concentrate on something if we don't know what we should focus on.
That's why having a clear plan of action will help us to identify what tasks should be our focus. While having a goal is essential, it should be broken down into small-actionable steps. For instance, you want to be rich. Sure, it is a nice goal, but you'll end up focusing on things that may not help you reach it without a clear plan of action.
Here are some tips on how you can have a clear plan of actions that will help you focus and avoid distractions:
#1- Make your goal as specific as possible.
#2- Identify the activities that will help you achieve your SPECIFIC Goals
#3- Assign a deadline for each activity
#4- Be flexible in your approach
Looking at an important and grand goal can be overwhelming and will more likely intimidate us. You need to break down your big goals into small achievable tasks. Because these small possible tasks are easier to complete.
Doing this will also help us stay focused and avoid distractions.
Focus on your goals by reviewing them and making adjustments
The fourth tip I mentioned above is to be flexible in your approach. It should be done by reviewing your goals, what you've achieved and what adjustment you should make in the future.
Some events distract us, and we may hate to admit it, but our original plan may not work as we intended. However, the differences in our plans against our reality should not be a cue for us to abandon our goals entirely.
It is rare for someone to figure out all things perfectly on their first try.
That's why, if you do not see results from what you're doing, maybe it's about time to review and revise your plan of action. Being flexible on our approach and making those adjustments will help us stay focused and avoid distractions.
But first, you need to know how you'll measure your small achievable tasks' success or failure. In doing so, you need to know what standards are. For instance, it can be how much you earned or how many views or engagements you had for a certain time.
Detailing what processes you adopted can quickly help you what strategies are working or not.






Designate a place and time to focus on your goals
Program your mind to associate a particular place in your home or a specific time for working toward your goal. Our busy schedule shouldn't stop us from focusing on our goals. So, if you cannot commit to a consistent time of the day, you can somehow choose a place to do your work.
Your place and time for work or creating should be clutter-free and organized. See what things are causing you to be distracted by staying away from it or restricting it from your designated place for work or creating something.
If you're struggling to make time for your passion project, it is vital to assess how you are spending your day and see how you can adjust.
Avoid distractions by asking other's help
All of us are living or interacting with other people. We can't restrict our contact with other people so we can focus on our goals. Sometimes, the people in our lives end up distracting us from doing our tasks.
Hey! I'm not limiting you from spending time with them. Our relationship with other people is also crucial so we can live our best life. We always need lasting and meaningful relationships with people in our lives.
We sometimes underestimate how the people in our lives can help us in achieving our goals. We don't realize that we only need honest and open communication with them. Let them know how important your goals are for you. Ask for their help in any way they can.
Let the people in your life know how they can help them realize your dreams. I'm sure they will appreciate you asking for their help. They will feel included and involved in your efforts to work even if it's not their goals.
Hey! Thanks for dropping by. I want to give these FREE worksheets, journaling prompts, and other tools to help you live your best life. You can subscribe and get access here. You'll also be included in my email list when you subscribe. But don't worry, I won't spam 🙂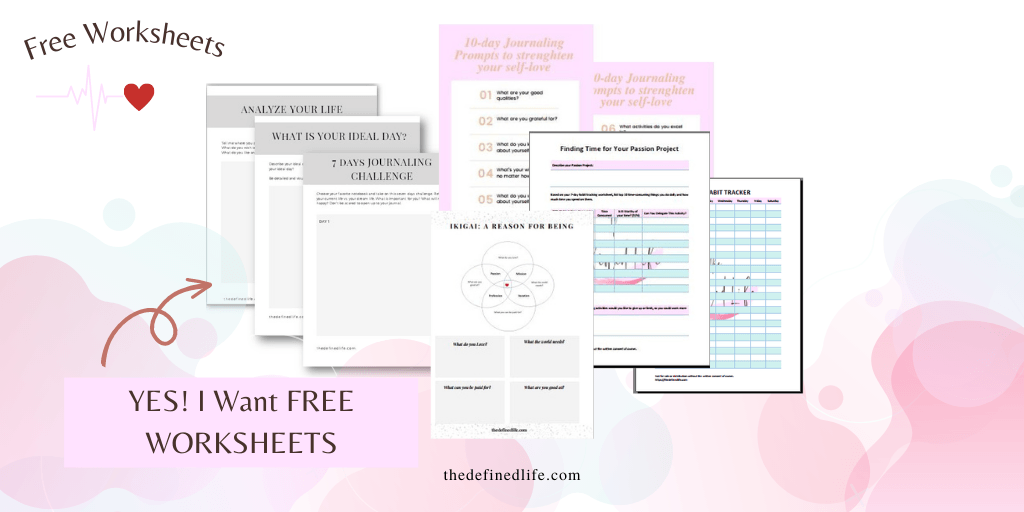 Clearing the mind helps you focus on your goals and avoid distraction
Maintaining a clear state of mind is very important for anyone to focus on their goals and stop distractions. Sometimes, it is our mindset that pushes us to take action. But sometimes, our mind also prevents us from being focused. Our minds can work or be against us in working for our goals.
To have a clear mind, you should remember why you are working hard toward your goal. It is also important to limit people's opinions toward your goals. It is tough to focus, and I feel easily distracted when the people around me do not believe in what I'm doing.
Through the years, I cleared my mind and made a decision. I decided to believe in myself and be there for myself. I have resolved to do my goals even if I'm alone and even if no one believes in me.
Final Thoughts
Identify what's hindering you and snatching away your focus. Set a meaningful goal and do your best to work on it, little by little. It is okay to try things here and there, but you should not let them consume you. The earlier you find where your heart is, the more time you have to work toward it.
How do you focus on your goal?