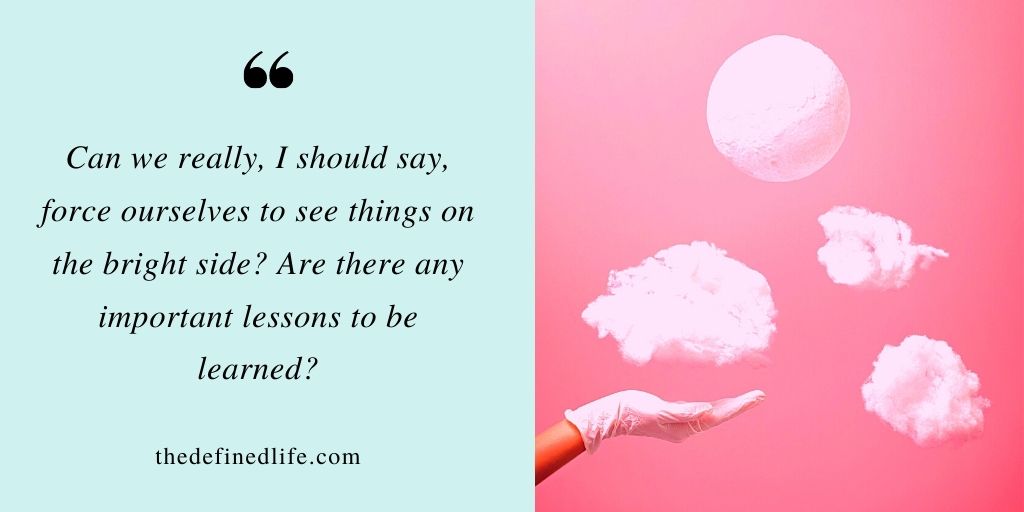 How much has this pandemic pisses you?
It is undeniable how drastic the changes are when this pandemic hit us. Suddenly we are required to use face masks, use sanitizer, maintain distancing, and at some point, we are asked to confine in our home. I honestly thought these things only happen in the movie until they happen to the whole world.
With all these sad, traumatizing things we experienced because of this pandemic, are there important lessons to be learned?
These changes don't only limit us to do things freely. It destroys plans, good relationships, and sadly, it took away other people's lives. I notice how it made me anxious- the news and everything.
Can we really, I should say, force ourselves to see things on the bright side?
Yes, and here's how this pandemic can motivate us to make intelligent decisions regarding our lives.
We should learn to save money and build our emergency fund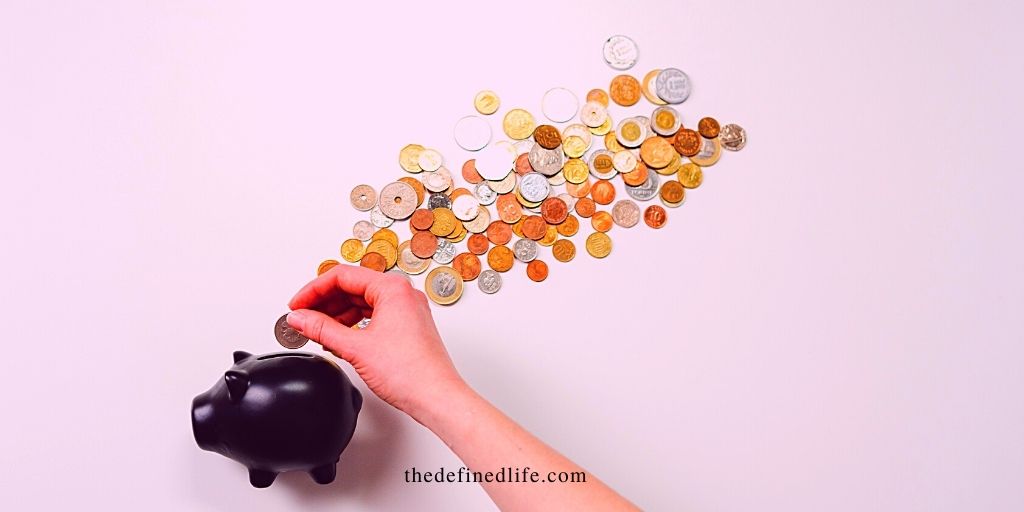 I honestly feel lucky that I can keep my job despite the pandemic. And my little savings somehow lessens my worry. However, it is not the case for other people. I'm aware of how this pandemic crushed the finances of others.
I can't blame them; they have their reasons why they cannot save some money and build an emergency fund. No one prepares for this in the first place.
But now we know that the government and other people's help is limited. And if this pandemic can give us a good life lesson, it should be the knowledge that we have to take care of ourselves and our family on our own.
So, if in the past, we found ourselves not having the best relationship with money. Maybe it's about time to change. We need to start organizing our budget, the way we spend our money and using it to build our lives.
If you'll argue with me, saying what you earned is not enough, and it prevents you from saving and having an emergency fund, then stop. I want you to stop because you are just limiting yourself with what you think is available to you.
Try looking at your lifestyle- are you living below your means? Or are you content with the amount of money you have now that you stop thinking of other possible means to build another source of income?
Investing in ourselves is an important lesson to be learned
This pandemic taught us to be self-reliant or place little reliance on other people. These changes in our lives teach us to take care of ourselves. It also teaches us that we are worthy of our time and investment.
Investment in ourselves doesn't only mean spending money on ourselves. We do that all the time. Investment in ourselves means that we take a look at our life and see where we need improvement.
This pandemic opened an opportunity for other people to pursue their creative sides, improve their health and launch a passion project. Recent changes also give us time to slow down and reflect on our lives.
And for some, it has been a golden opportunity to shift their lives the way they want it to be. It becomes a time to start doing something meaningful for their future finally.
I invest in myself during this pandemic by learning a new skill. Ralph Waldo Emerson said that knowledge is the antidote to fear, and this pretty much applied to my life recently. I invest in myself by learning the skills I will need to run my blog. It is in itself a good life lesson.
How can you invest in yourself more during the pandemic?
We are learning to be grateful
Being grateful is the most important lesson this pandemic can teach us. If you are reading this in good health, with food on the table, with shelter above your head, and your family safe- you have so much to be thankful for.
Before the pandemic, we are more likely to ignore the things that are available to us with ease. Now that all these things are happening- we finally realize that not all happiness is determined by the amount of money in your wallet or bank account. But of course, it is tough to be happy if you are struggling financially. However, this pandemic taught us that our lives, health, and family matter more than material things.






Alone doesn't mean loneliness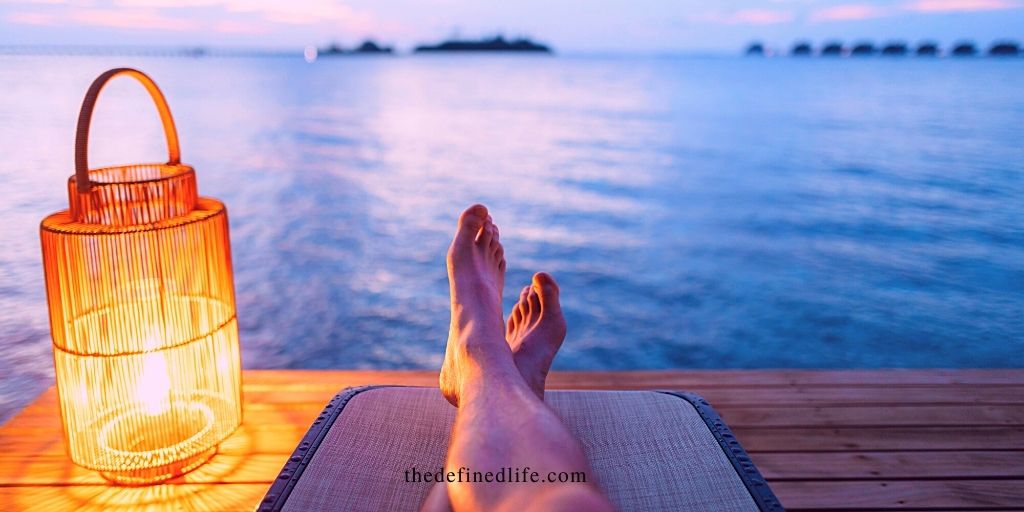 Sometimes we masked our sadness by surrounding ourselves with a busy schedule or being with someone else. But this pandemic changes us by limiting our chance to spend time with other people. This forces us to be alone with ourselves and our thoughts for quite some time.
For me, being alone with myself is easy. However, it is not the case for others. For some, it is not easy to be kept in silence with themselves.
The silence we spend in ourselves should be used intelligently. Not to sabotage our plans with limiting beliefs, but to use our alone time to reflect our life's direction, forgive our mistakes, and start building another phase of our life with more confidence.
Being alone doesn't mean loneliness. We somehow need to be thankful for this time when we are allowed to be silent and have a chance to build a better relationship with ourselves. And now is the right time to learn how to love yourself and accept yourself fully.
Hey! Thanks for dropping by. I want to give these FREE worksheets, journaling prompts, and other tools to help you live your best life. You can subscribe and get access. You'll also be included in my email list when you subscribe. But don't worry, I won't spam 🙂
Final thoughts on important lessons to be learned during this pandemic
At some point, we ask if there is something good about these traumatizing events. Yes, lives are lost, our plans go to waste, our lives may never be the same. Indeed, all these negative things are not to be ignored. But we should also celebrate the good stuff.
People are sacrificing their lives for other people because of this pandemic. Some people realized they have enough power to change their lives and help even if they're in need. Family's bond got stronger, and faith for a better tomorrow helped us face this life amid the pandemic.
How often are you looking at this pandemic as the worst thing?
Have you ever tried looking at the important lessons to be learned from all of this? Tell me more about the lessons you learned in the comment section below.
Keep safe!