I know that life transitions and changes can either be good or bad. But either way, any major life changes can disrupt our emotions, health, and sometimes, even our mental health, especially when experiencing difficult life transitions.
Being a first-time mom is one of the most challenging periods in my life. I remember how I feel so afraid and guilty that I'm not doing an excellent job as a mother to my son.
Of course, there are a lot of major life changes in our lives. I also lost my father a few years ago, and I know how tough it is to live after that moment.
And so, it makes me want to share how I finally started managing that and other related situations.
Why Are Life Transitions Challenging
A job loss or a new job, the death of a loved one, health problems, divorce, marriage, or being a new parent are some examples of a life-changing event. Going through any life transitions can cause stress and anxiety. At times, it may also end us questioning ourselves, doubting our abilities, and taking back our control in our lives.
Steps in handling major life transitions
Accepting the process
Denials can often shield us from the pain or struggles we are feeling now. At times, we choose not to accept the challenging situations we find ourselves in because we feel comfortable living in the past. The first step in handling big life transitions is to accept the current situation and understand that this process is necessary to move on with your life.
Do not deny your feelings. Do not let other people tell you your feelings are invalid. Sometimes, it is hard to accept our feelings or reactions about the situation because of shame that others will not understand what we are going through.
To be happy again, we should let others' opinions go and make ourselves trust that what we are feeling may be painful, but it doesn't mean it has to stay that way forever.
Seeking someone's help.
While it can be tough to talk and connect with others while undergoing significant life changes, it is advantageous to seek someone's help. People whom you trust can offer you different types of support.
We often feel alone during tough times, so it will be beneficial to seek a close friend, a family or even a mental health professional to assist you in any way. We understand that other people cannot solve what is stressing us. Still, knowing that you are not alone in this challenging situation is an entirely different feeling.
People who care about us will automatically lend a helping hand even before we ask them. It is important to feel gratitude towards them and accept their help.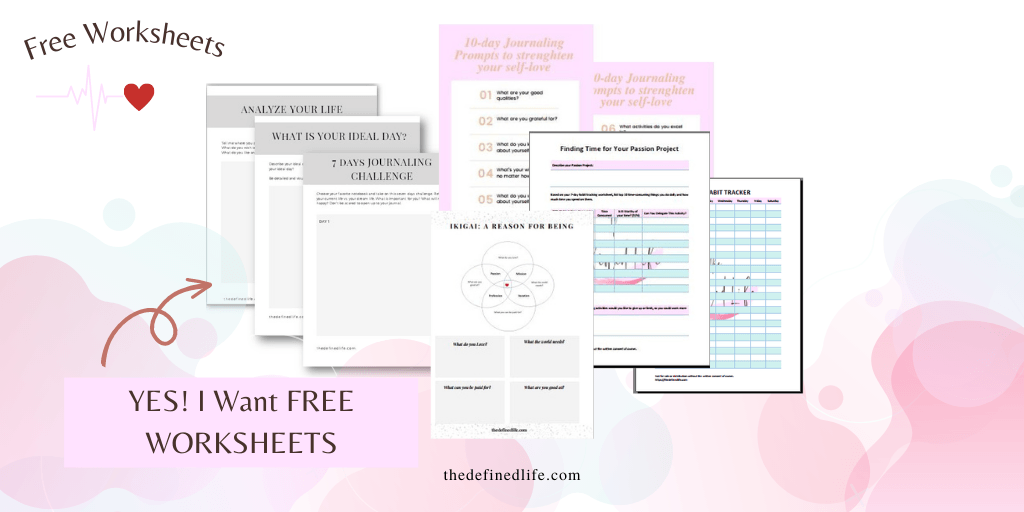 Love yourself always
Coping with major life transitions requires a huge amount of energy. How can a person be successful in a battle with a hungry body? I'm hopeful that your life is not an actual battleground, but the idea here is that no one can manage to do anything without self-love.
Eating healthy, practicing positivity, meditation, exercising, and managing stress are all ways of loving ourselves. Continuously loving yourself is one indispensable coping skill in dealing with difficult times.
Sticking to your routines
Some situations may allow a person to stick to their routines even if they are going through significant life transitions. Sticking to your routines provides a sense of balance and normalcy, which can give you a little bit of comfort.
It may be challenging to sustain your routines when your current situations pull you. But remember that all of this is achievable when we set priorities, simplify our routines, create a schedule, and seek support from our loved ones.
Sometimes life transitions lead to positive change.
It can be ironic how tough or problematic major life changes can lead to positivity. Of course, it is easy to forget gratitude when going through difficult moments. But looking back, I learn that what I'm going through can make me a better person.
Challenging times help us to appreciate the good times. Going through life transitions helps us improve our self-resilience and empathy and broadens our perspective of different things.
Eventually, it is up to us to learn how to navigate a situation. But when you will be grounded and calm, you can ask yourself what good things can come up from this situation. And you'll find that everything will work out for the better.
What more can you do to help you in coping life transitions?
Here are more actionable steps that will help you in navigating your major life changes and transitions:
Make a Plan
Making a defined plan of action for handling the situation is one way to assess what situations you can control. Effective planning involves setting realistic goals, acceptable timelines, and the necessary resources you will need to achieve such plans.
Aim for achievable goals.
It will be helpful to aim for realistic goals when making your plan. Also, ensure that what you intend to achieve is aligned with the allotted timeframe. Too ambitious goals will only cause discouragement, which is not helpful as you are in a challenging phase in your life.
Taking little but meaningful actions
Viewing the ongoing life transitions in its entirety is somewhat overwhelming. Like in any process of achieving worthwhile goals, it is important to take little steps. Those little steps should be geared toward tackling major life changes and improving your situation.
Be gentle with yourself but do not let your current situation leave your plans and project on the back burner forever.
Practice Gratitude and Celebrate your Success.
Practicing gratitude helps shift a person's feelings from negativity to positivity. Expressing gratefulness in the littlest of things can improve our mood. Life can be tough now, but practicing gratitude can be a starting point in improving the situation.
You can start practicing gratitude by meditation, journaling, and expressing gratitude to others. Also, celebrating even your small wins can significantly impact our feelings and mindset.
Final Thoughts on Coping with Life Transitions
Some situations are inevitable and render us powerless. We are often required to go through it to get past it. Going into the process does not mean we must forget how to love ourselves and ignore our life and dreams.
Instead, major life transitions can be an essential part of our lives where we can acquire valuable lessons and improve ourselves. These major life changes can help us evaluate our lives and nurture our connections to ourselves and others.
Love and Light,