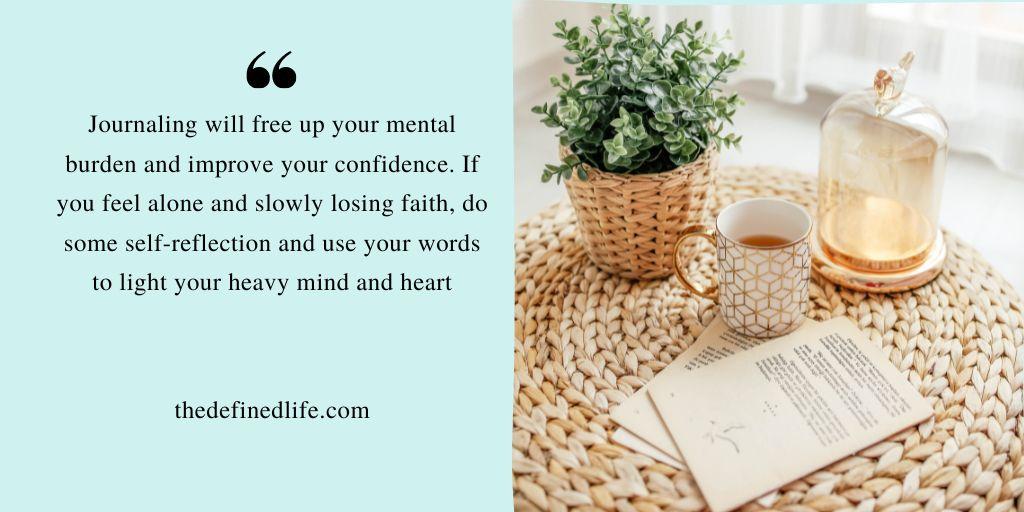 Sometimes explaining your struggles and what is happening inside your head is challenging. Sure, many friends and family willingly offer their ears to listen. Yet, making them understand how we feel is not always easy.
In my own experience, I think I am bothering them if I always share my issues. 
On the other hand, bottling our problems can harm our mental health. This is how journaling can help, as journaling can provide us with a safe place to pour our emotions without the fear of having to explain or be judged.
I love journaling, and I am inspired to share journaling prompts for mental health as a way to handle difficult life situations and even do self-reflection.
How to start a mental health journal
If you are not yet familiar with journaling, here is how you can start:
Choose a notebook, mobile app, or any digital platform where you can start writing.
Set a consistent time of the day to do your writing. If it is impossible to have a designated time, aim to make it a habit to journal every day.
Start focusing on your emotions and do self-reflections.
It is important to write honestly. Do not filter what you feel and make it all into your journal.
Journaling prompts for mental health
Write positive things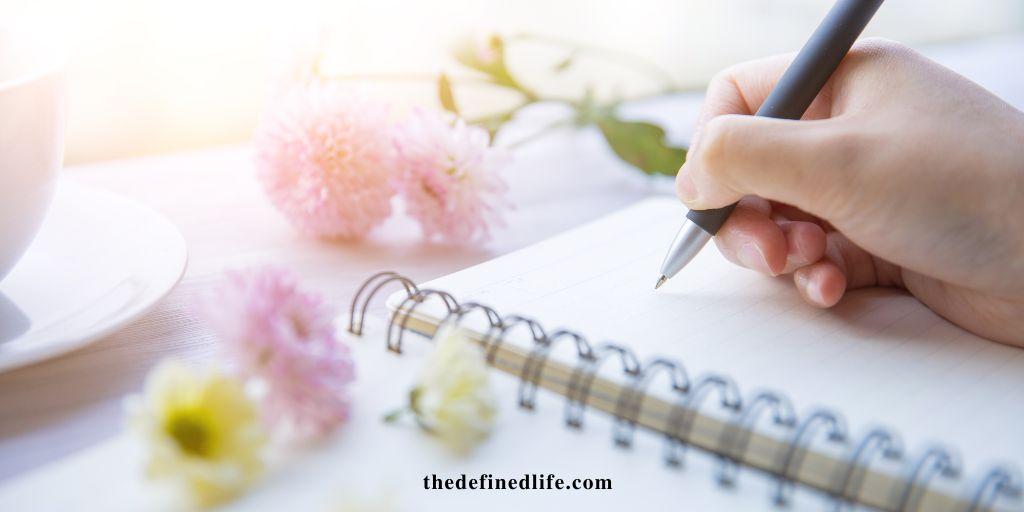 Journal prompt: "Write good things and experiences today that made you feel good, no matter how small."
Reflecting on today's positivity helps increase our happy feeling and lessen our stress. Every day may not always be without challenges, but recognizing how the people or events do good for you today is a great happy feeling.
Letting go and releasing
Journal prompt: "Write the things or emotions weighing you down or making you feel bad."
Regret, worry, and negative thoughts are heavy feelings. It is not easy to be functional and happy if you have those feelings. As you write this mental health prompt, imagine how you slowly let them go and release their hold on your mind.
Visualize a happy place.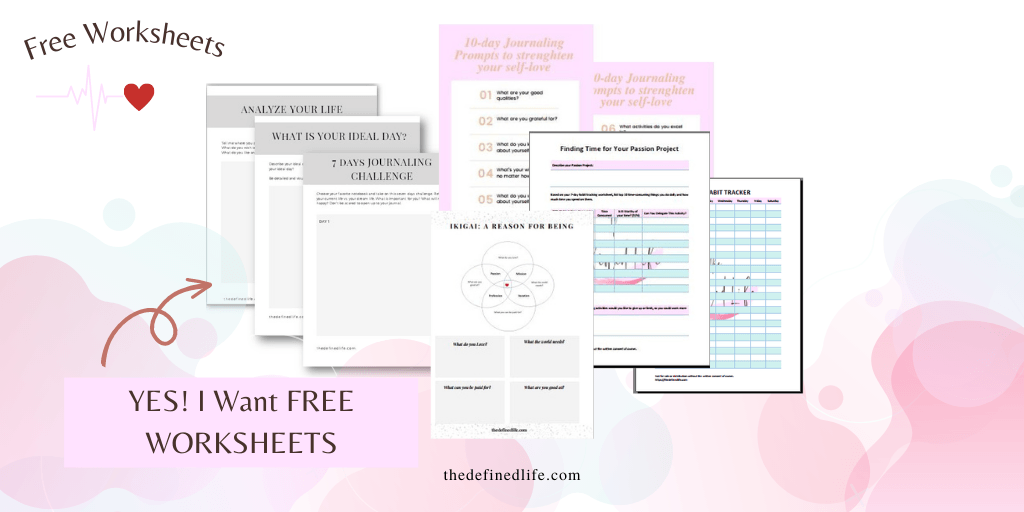 Journal Prompt- "Close your eyes and imagine your peaceful and happy place. Describe everything vividly."
This prompt is a powerful tool to relax, especially if you are currently experiencing a stressful situation. Instead of obsessing over the problems, closing your eyes and writing your visualizations of a happy place in your journal will help provide an escape and give you time to gather together.
Inquire your emotions
Journal prompt- "Put in words how you are feeling right now. What made you feel this way, and how can you address it healthily."
I love journaling because I can pour out any of my emotions without the fear of being judged. When you inquire your feelings, you are also in the process of exploring them. When you put your emotions through words, you will have time to detach yourself from impulsive decisions.
It also promotes self-awareness and allows you to address those emotions intelligently.
Planning your self-care
Journal Prompt- "What will be your self-care activities this week? How will you prioritize self-care?"
Writing down your self-care plans will help remind you to make yourself a priority. It makes you realize that you need to pay attention to your needs and deserve to be loved too. It makes you warm and excited because you will have time to attend activities you enjoy.
Reflecting on People I Admire
Journal prompt- "Think of the people you admire. Why do you admire them? What qualities do they have that you want to nurture?"
The goal of this journaling prompt is to help guide a person in improving themselves. Focus on your role model's good traits and shift your focus away from self-comparisons and negative thoughts.
This journaling prompt for mental health will help in making you inspired and committed to adopt your role model's traits and using them to tackle your own goals in life.  
For example, I admire successful bloggers and view them as my role models. All of them show commitment, consistency, and passion in blogging. Those good traits are what I want to adopt so I can be successful in blogging too.
Setting an intention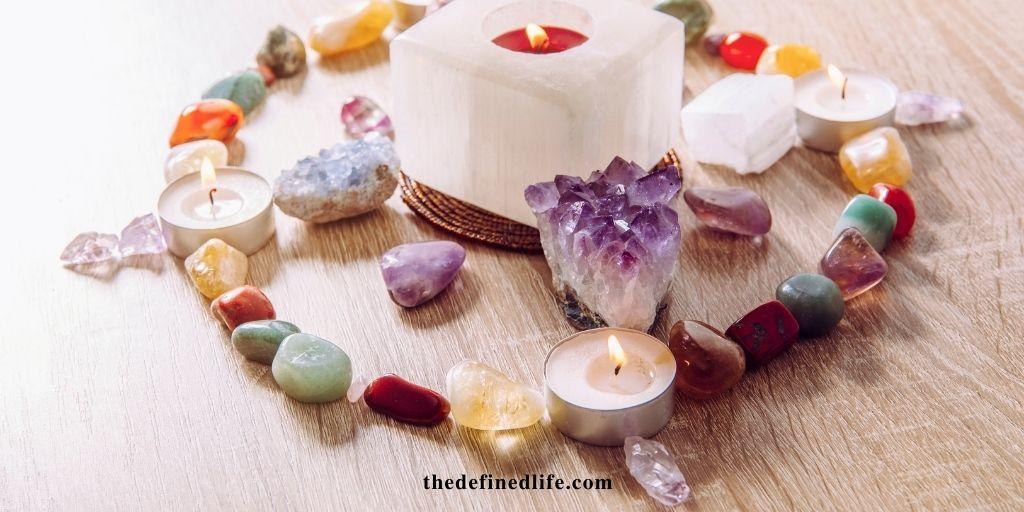 Journal prompt- "What good mindset do you want to set for yourself today?"
Setting your intention through journaling can give you a sense of direction. Say, you intend to be productive today. Your mind will now focus on you to achieve your desired intention. Knowing what you want to do or be today can eliminate the feeling of being aimless.
With an intention, it will be easier to feel organized and disregard some of your worries.
Write to your future self.
Journal Prompt: "Write loving, encouraging advice to your future self." 
This mental health journaling prompt can make you feel hopeful about yourself. Especially at times of challenges, it is easy to feel discouraged. Writing to your future self can give you a sense of excitement and hope that good things are coming your way.
Self-Kindness
Journal Prompt: "Write a compassionate letter about yourself, like how you will offer love and support to a special friend."
This journaling prompt can be helpful during tough times. Writing a compassionate letter for yourself creates a safe space for acknowledging your struggles with a view of understanding and empathy. We are often tough on ourselves, resulting in low self-esteem and anxiety.
Also, learning to address our mistakes or challenges with kindness will be beneficial for us to understand that our feelings are valid and we can continuously love ourselves. 
Looking back on your progress
Journal Prompt: "Looking back, what are your challenges? How did you face them, and what did you learn from them?"
We are sometimes our harsh judge. That being said, we can assume that we are extra hard on ourselves. Because of that, we can end up criticizing ourselves and sometimes doubting our abilities. Looking back on your challenges is a refreshing journaling prompt that will restore your confidence.
Everyone has challenges, and we all go through difficult life transitions at some point. But you are still here today, and that only means that you are capable, and that is worth celebrating!
Final thoughts on journaling prompts for mental health
Journaling can be an easy way to improve a person's life and mental health. With a safe place to pour your feelings, it will be easy, to be honest with ourselves and avoid invalidating our emotions. Journaling will free up your mental burden and improve your confidence. If you feel alone and slowly losing faith, do some self-reflection and use your words to light your heavy mind and heart.