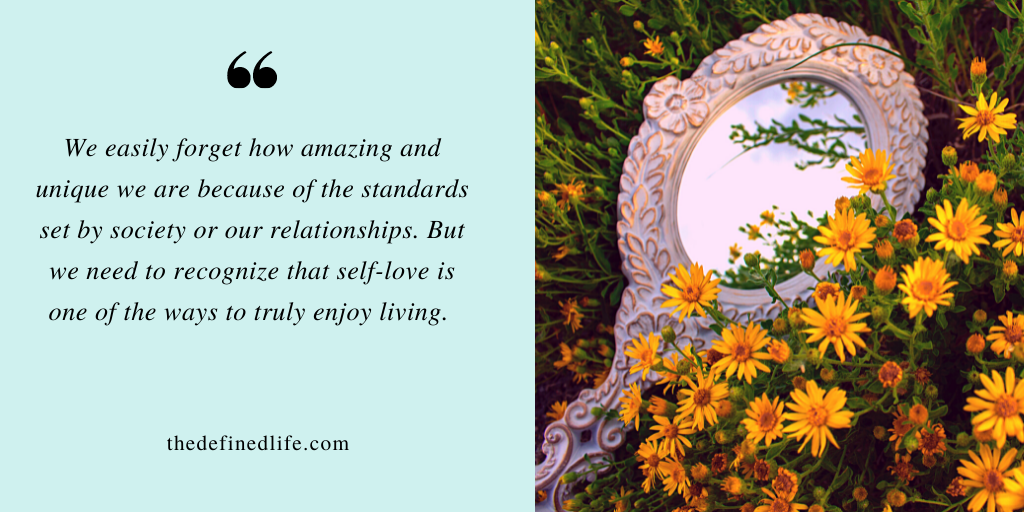 Is self-hatred really a thing?
Not everyone is good at practicing self-love. What's worse is how it is easy nowadays to fall into the pit of self-hatred. Without a doubt, it would be beneficial for us if we will exert effort to find the answers on how to stop hating ourselves.
Hating ourselves will not do any good. Instead, self-hatred will allow us to make decisions and actions that do not align with our well-being.
Stop hating yourself by accepting your flaws and forgiving yourself
I'm passionate about this blog because I also struggle to love myself before. To be honest, I'm still in the process, and I sometimes find myself entertaining some sabotaging thoughts. I know you'll agree that we sometimes tend to be extra tough and harsh on ourselves. Experience-wise, it is sometimes difficult to love ourselves, especially when we are constantly reminded that our imperfections are something we should hate about ourselves.
We may learn it harshly, but no one can be truly perfect in this world without the right mindset and contentment. Yes, the way to be perfect is to set your own standards and measures of success. Rather than believing that your life is miserable just because other people live their lives differently.
We can stop hating on ourselves by simply treating ourselves how we treat another person that we love. We forgive them, and we don't judge them when they commit mistakes. When we love another person, we set aside their flaws. Instead, we see them in the eyes of love and acceptance.
Avoid comparing yourself to someone else
It is easy today to be informed of other people's lives- thanks to social media. But social media isn't the only way to find another person to compare our lives. Some of us grew up being compared to a sibling, a friend, or relative by their parents or family members. It became an automatic habit until later in life. When we grew up being compared, we end up believing we aren't good enough as we are.
When we are younger, we have no choice but to accept the comments of other people. But now that we're aware of how damaging it is for our mental health, we must do something about it.
Start by appreciating who you are and thinking of the beautiful events in your life. We got to be selective of other people's opinions and learn not to entertain the habit of comparing ourselves to other people.
Hey! Thanks for dropping by. I want to give these FREE worksheets, journaling prompts, and other tools to help you live your best life. You can subscribe and get access here. You'll also be included in my email list when you subscribe. But don't worry, I won't spam 🙂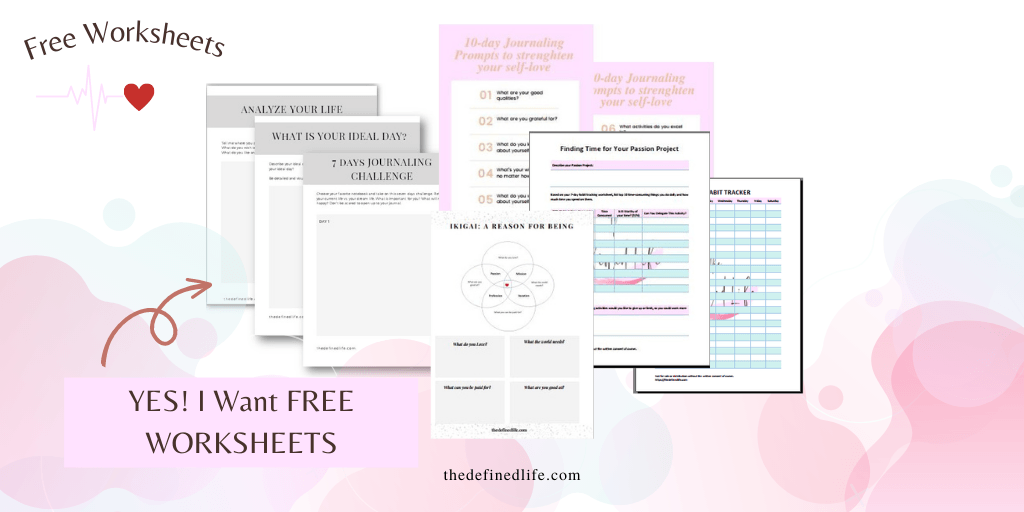 Improve yourself out of love and not because of self-hatred
I find that love is more inspiring and motivating than hate. Remember the time when you're pushed to do things that require effort? It is entirely normal to feel tired, but it is a completely different feeling when you're doing something out of love.
A little mind-shift or change in perspective will help to eliminate self-hatred successfully. We are exposed to things and circumstances that remind us of our imperfections and flaws. Most of the time, those reminders fuel our feeling of self-hatred and self-criticism.
We see all the time how hatred pushes some persons to do things. Let's say you know someone who is working so hard to get her body in shape. Doing some exercise and watching what we eat is a good thing. But when asked why she's doing it? She answered that it's because she hates her fat self.
She is doing this because she hates herself and some parts of her. The feelings while doing the whole process of supposed self-improvement will be different and light if she thinks about self-love.
Thinking that you're improving yourself because you love yourself and every part of it is more inspiring rather than the thought that you need to improve because you feel that some parts of you are ugly and unworthy.
Learn to practice genuine self-love
The best way to stop hating yourself is to learn to practice genuine self-love. It may sound easy and direct, but it's not easy for everyone else. Head on over to my blog post to learn how to love yourself genuinely.
Stand for your truth
Other people think that I'm a terrible person just because I'm more of a silent type. Others try to mock me because of my introversion. They say that I'm rude and I can't make good relationship with other people. At that time, I feel so tiny, and I feel that I don't belong anywhere else. Those moments make me realize that I'm starting to hate myself.
Without basis, I let them convince me that I'm a terrible person. But when I think about it, I don't have enemies, and my few friends stayed with me through thick and thin. And remembering my friends, they are amazing people.
If you find yourself faced with this same situation, I want you to be strong- honestly. You need to be strong and stand for your truth. It would be best if you do not listen to other people's judgment about you because you know yourself more than anyone else.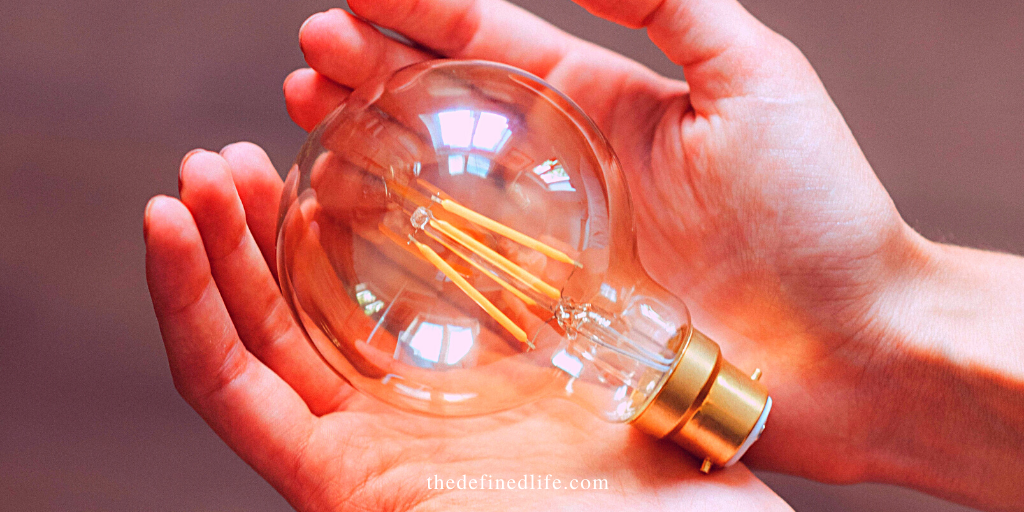 Celebrate your wins and strengths
We should not magnify our flaws and belittle our wins and strengths. Everyone is gifted with different talents and interests that make them interesting. You may not be interesting for everyone, but few people found you exciting and unique.
We should not be ashamed of acknowledging our beautiful characteristics and achievements, no matter how small they may be. Accepting your good characteristics and wins brings about a fantastic feeling. And, good feeling helps you stop hating yourself.
Final thoughts on how to stop hating yourself
We easily forget how amazing and unique we are because of the standards set by society or our relationships. But we need to recognize that self-love is one of the ways to truly enjoy living.
We need to stop getting validation from other people or specific expectations because we have all the chance and resources we need to live our best life.